Interview • Challenging, but rewarding
Emergency radiology advances – despite shortages and low recognition
Emergency radiology is no longer a babbling field; professionalisation will bring more recognition to this young subspecialty, according to Elizabeth Dick, a London-based consultant, who will coordinate part of the new European Diploma in Emergency Radiology (EDER), the European Society of Radiology's new tool.
Interview: Mélisande Rouger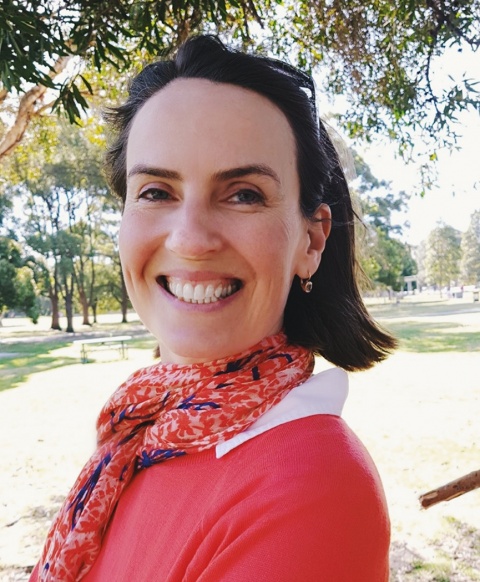 We interviewed the radiologist, who spoke of her daily practice and why she loves her job.
In London, the Imperial National Health Service (NHS) Trust is a major trauma centre, covering a radius of over 12 miles (20km). 'In the capital this means a lot of people. We also treat abdominal and chest pain, and paediatric emergencies, explained Dr Elizabeth Dick, who estimates her radiology department carries around 20-30 emergency CT scans a day. A consultant for the past 15 years, she has worked in emergency radiology for as long as she can remember. 'I have grown with the specialty, which wasn't established until the late 1990s,' she said.
What's so special about emergency radiology?
I like the fact that we can make a difference and we are really crucial to the patient pathway. Everybody wants to know what's on CT, so we really influence patient management. I enjoy the team approach. We are 15 people in the room, all trying to figure out together how to best treat the patient. Being in emergency radiology myself, I know it's really important in a person's life. No one wants to be there, but if we can make a difference, it's really inspiring.
How do you cope with staff shortage?
This is not just a local problem; it's a worldwide issue. We prioritise our patients and try to train our juniors very well. We encourage them to ask questions and support them as much as we can. In the end we try to provide a full seven-day service, but we're not able to do that. We provide a full five-day service with emergency cover out of hours, which I find frustrating. The hospital is open 24/7 and you will always get good care. But we should have at least daytime consultant lists every day and we're far from that. We have resident juniors with back up from consultants who come into the hospital and are always at the end of a phone.
Is teleradiology helpful in this context?
Teleradiology is obviously a very good short-term solution. However, it doesn't really solve the problem of not having enough radiologists

Elisabeth Dick
Like every other hospital in the UK, we use teleradiology for all kinds of out-patient imaging. If we can sort those out, that gives us more time for emergency work. We don't use teleradiology at night, but other hospitals do. It's obviously a very good short-term solution. However, it doesn't really solve the problem of not having enough radiologists. I know that a lot of people working in teleradiology work in the NHS, so they are working less directly in their hospital. Additionally, however great Skype or the phone is, it's not quite the same as working together with someone you've known for a while. You lose a lot in translation.
Source: Shutterstock/Viktor Birkus
What other challenges exist for emergency radiologists?
ER is a young specialty and needs more recognition as such. People often think within their own specialty and that's it. In ER, the skills you need are very broad. Pretty much everyone I know has other interests and that's good because you can bring in different skills. You end up covering the whole body between the staff.
Is cooperation good with other emergency specialists?
It's one of the things I really love about emergency medicine in general: teamwork is amazing. Emergency medicine is very young too; we are very much on the same line. Emergency physicians are fantastic to work with; they really want to communicate. That's a real attraction: who wants to work with grumpy colleagues?
Will Brexit impact on ER?
The uncertainty is already driving people home

Elisabeth Dick
Personally I believe Brexit will be a disaster for UK Healthcare. It will have a big impact on our work because about 20% of our healthcare staff comes from Europe. The uncertainty is already driving people home. Instead of thinking of building a future here, people head back. For everyone, their income dropped by 20% when the pound devalued. The impact of the loss of European funding for research and development has already been felt so Brexit is already impacting on healthcare in a variety of ways.
Are there European trends in emergency radiology?
More radiology studies are being done. When I started as a radiologist, if people came with an appendicitis they'd go straight to the operating theatre. Now they undergo CT, unless the clinicians are very certain. Imaging definitely increases diagnostic confidence in clinicians before they come to the theatre. Postoperative outcomes are also much better. Emergency radiology is not a subspecialty everywhere in Europe. In the UK it is a less established and probably the youngest radiology subspecialty. Another big trend is professionalisation within radiology. The ESR has produced diplomas in chest, neuro and now emergency radiology.
What is the European Diploma in Emergency Radiology?
This diploma began in January. It consists of 10 webinars and 10 workshops and one exam, so the first candidates will graduate in 2019. The idea of having a Europe-wide diploma is great, because it means that wherever you go in the world you'll find someone with the same experience as in your country. This also brings international recognition of their skills to radiologists, and improves their career perspectives abroad.
Profile:
Dr Elizabeth Dick is consultant radiologist and lead for emergency radiology at the Imperial College NHS Trust in London, UK. She is president of the British Society of Emergency Radiology and president elect of the European Society of Emergency Radiology (ESER).