Passion for details
Discover new clinical values in X-ray imaging
Premieres in Europe: The new RADspeed fit (DR ready) with its best-in-class features for general radiography as well as the new MobileDaRt Evolution EFX for mobile X-ray applications are the most recent developments provided by Shimadzu. Together with angiographic, R/F and C-arm systems, they make the main attractions on Shimadzu's stand at ECR 2015 in Vienna, Austria – 4-8 March, Expo C, stand 325.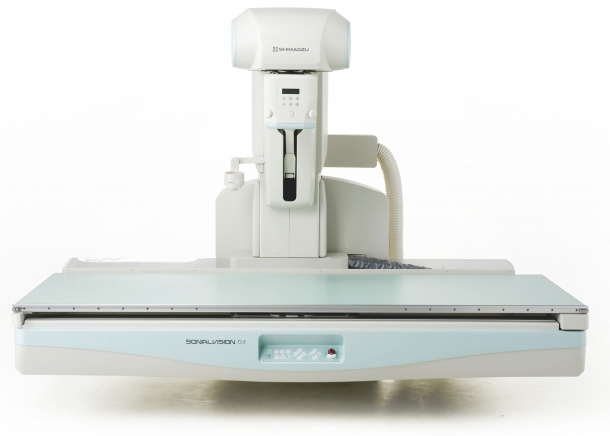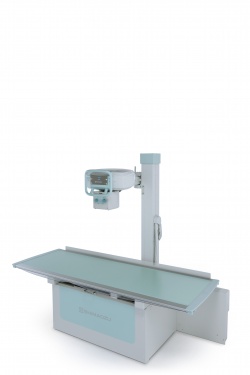 In the year of Shimadzu's 140th anniversary, new systems continue the company's tradition in diagnostic imaging providing innovative technologies and industry firsts.

RADspeed fit (DR ready) – best-in-class features for general radiography
The new RADspeed fit (DR ready) provides easy operability and extensive functionality for reducing exposure levels while supporting a wide range of general radiographic applications, such as chest, abdomen or extremities, and including emergency examinations.
New product features include
highest image quality in its class
highest weight capacity in its class
an option for reducing the X-ray dose
upgradeability to a fully-fledged DR system.

Mobile X-ray applications: evolving technology with outstanding flexibility
The new X-ray unit MobileDaRt Evolution EFX can be moved to any location, enabling on-site examinations and image verification. Efficient and with high throughput, this digital mobile X-ray system broadens its applications from clinical rounds in hospitals to critical care and applications at disaster sites, as well as operating rooms and neonatal intensive care units (NICU).
The choice of three flat panel detectors (42 x 43, 35 x 43, and 27 x 35 cm) provides superior flexibility for users. They combine high sensitivity with the lowest possible dose of radiation and provide sharp high-quality images, e.g. in radiology, emergency rooms, traumatology, orthopaedics, paediatrics, or on the ward.

Vascular interventions from head to toe: Trinias angiographic system series
The Trinias angiography series are multipurpose systems for cardiovascular and angiographic procedures. The units are available in a floor- and ceiling-mounted version or as a biplane system.
Trinias is equipped with a 30 x 30 cm FPD supporting a wide range of vascular interventions from head to toe, from cerebral, cardiac, and abdominal blood vessels to peripheral blood vessels in the upper and lower extremities or, with a 20 x 20 cm FPD, supporting specialist cardiovascular interventions.

Best-in-class: Sonialvision G4 multifunctional R/F system
The Sonialvision G4 high performance R/F table provides numerous best-in-class features significantly increasing its functionality and operability.
The Sonialvision G4 unites the widest possible range of examinations with inter-departmental hospital capability. It is equipped with the largest available FPD at 43 x 43 cm and Shimadzu's next-generation digital imaging platform. It offers the most recent improvements for diagnostic imaging, such as Tomosynthesis for general radiographic imaging and slot scanning. Processing time is minimal while image quality is increased. In combination with an additional ceiling-mounted telescopic arm, a Bucky wall stand, and a second mobile FPD, the system easily extends into a sophisticated multifunctional R/F room.

Opescope Acteno – C-arm with high operability and image quality
The Opescope Acteno surgical C-arm combines high image quality with ease of use. The system enables free and easy positioning and optimal performance to meet the demands of operation and emergency rooms. The counter-balanced C-arm provides extra-light and quick movements and positioning, including quicker height adjustments in routine operations.
For more information please visit www.shimadzu-medical.eu
More on the subject:
More on companies: