News • After vaccination
Covid-19: Clinicians uncover rare blood clotting syndrome
A team led by a clinical academic at University College London (UCL) has outlined the mechanism behind rare cases of blood clots and low platelets seen in patients who have had the Oxford/AstraZeneca vaccine.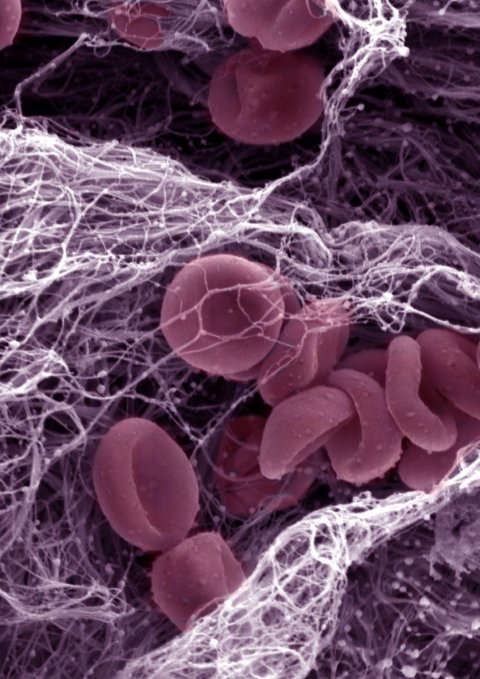 The new study, published in the New England Journal of Medicine, highlights the importance of rapidly spotting this new syndrome, known as vaccine-induced thrombosis and thrombocytopenia (VITT), as it requires a very different treatment from what is typically recommended for thrombosis. The team stressed that vaccination remains the key route out of the Covid-19 pandemic.
Professor Marie Scully (UCL Institute of Cardiovascular Science), also a consultant haematologist at UCLH, and Dr Will Lester, of the University Hospitals Birmingham NHS Foundation Trust and the University of Birmingham, were the first clinicians in the UK to spot the link between the Oxford/AstraZeneca vaccine and rare cases of blood clotting with low platelet count. They also identified the correct diagnostic test for the syndrome and recommended a treatment approach that avoids the use of the blood thinner heparin.
Having spotted the link, Professor Scully and colleagues, including Professor Marcel Levi (UCL Medicine), UCLH's former chief executive, alerted the medical community worldwide and regulatory authorities in the UK of their discovery and suggested a treatment approach. In the research paper, the team report on the cases of 23 patients, who all presented with thrombosis and thrombocytopenia after receiving the AstraZeneca vaccine. No patients had underlying conditions which would predispose them to blood clots.
What is important is that this condition needs to be identified quickly if it is present, because the treatment needs to be very different to how we would usually treat blood clots and low platelet counts

Marie Scully
Tests confirmed the presence of the PF4 antibody (platelet factor 4) in almost all cases (21 out of 23). These antibodies are usually triggered in rare instances by the blood-thinning drug heparin, a syndrome known as heparin-induced thrombocytopenia (HIT). But the patients reported in this study did not receive heparin, so could not have had HIT.
Professor Scully, lead author of the paper, said: "The conclusion we ultimately came to is that we were seeing a heparin-independent PF4-dependent syndrome in the setting of the AstraZeneca vaccine – something that we have not seen before as clinicians. And what is important is that this condition needs to be identified quickly if it is present, because the treatment needs to be very different to how we would usually treat blood clots and low platelet counts. Platelet transfusions may make the clots worse so they should be avoided. And while we may use blood thinners, we are not using heparin-based treatments, as they may exacerbate the syndrome we are seeing. The approach we recommend is a type of immune modulation – damping down the immune response to lower production of PF4 antibodies. We currently use intravenous immunoglobulin which has been urgently authorised for use by NHS England."
Source: University College London