Contrast enhancement: CEUS proves to be a boon for abdominal diagnostics
The use of contrast agents in ultrasound imaging of the gastrointestinal tract is no longer limited to the liver, although the clinical results of hepatic applications continue to be those that are most comprehensively confirmed.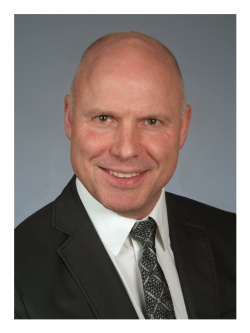 Today, about ten percent of all diagnostic ultrasound investigations of the gastrointestinal tract are performed with contrast agents in order to visualise specific structures and processes. However, gastroenterology patients are not the only ones to benefit from contrast enhanced ultrasound (CEUS); the procedure is increasing applied in paediatrics, surgery and oncology – and, in trauma medicine, it is used to exclude organ injuries. 'Basically, we turn to contrast agents when conventional abdominal ultrasound has reached its limits,' explains Dr Horst Kinkel, Head of Ultrasound at the Academic Teaching Hospital in Düren, Germany.
Consequently, the guidelines of the European Federation of Societies for Ultrasound in Medicine and Biology (EFSUMB) were recently amended to include a significantly wider range of CEUS indications. Contrast agents are used in many diagnostic applications when neither the conventional B-mode image nor Doppler ultrasound yields satisfactory results. This might be the case in spleen imaging as well as in studies of the kidney or the pancreas. CEUS supports tumour differentiation because it shows vascularisation. Moreover, the procedure visualises chronic inflammatory bowel diseases very well, both in terms of contrasting the bowels themselves and surrounding tissue, such as abscesses and fistulas.

CEUS – versatile and well tolerated
'In general, vascular architecture and kinetics, which are more easily visualised with contrast agents than without, provide valuable information on the perfusion patterns of a lesion,' Dr Kinkel explains. A renal tumour, for example, which, can be hard to differentiate from a cystic mass in conventional ultrasound, is evident in contrast agent imaging since minute perfusions are displayed. The same holds true for pancreatic lesions. Here, vascular kinetics provides even more information: the difference between the wash-in of the contrast agent in the tumour and in the adjacent tissue tells the ultrasound expert whether the mass under investigation is a neuroendocrine tumour or a pancreatic carcinoma. Abdominal ultrasound of the intestines – which are next to the parenchymatous organs, a particular region of interest in gastroenterology – focuses on inflammatory processes, not only with regard to inflammatory diseases such as Crohn's or ulcerative colitis. With the transducer even enterocutaneous fistulas can be detected and the contrast agent can confirm, for example, diverticulitisrelated abscesses. 'Moreover, CEUS is helpful when you want to assess the severity or course of an inflammation, or when you need to check whether avital, that is necrotic, tissue is present. Moreover, CEUS is well suited to differentiate a tumour from normal parenchyma based on vascular architecture or to clarify the tumour entity,' he points out. Contrast agent intolerance, a problem frequently encountered in other modalities, is not an issue in CEUS because the agents used usually do not contain iodine. They do not interact with the thyroid gland and are not eliminated by the kidneys. The incidence of allergic reactions to a contrast agent in ultrasound is one in 15,000, which is significantly less than in CT and MRI.
Easy handling and good contrast sensitivity

No doubt the quality of the CEUS results is directly related to the quality of the system being used. Dr Kinkel works with the Toshiba Aplio 500, a system, he says, that 'is fun. It is comfortable and easy to handle. More importantly, however, the Aplio offers crucial qualities in terms of image technology. When you perform about 10,000 examinations per year, of which roughly 1,000 are with contrast agent and 9,000 are without contrast agent, the B-mode image quality is decisive. In CEUS, as in conventional ultrasound, high B-mode image quality is indispensable.' Aplio again, Dr Kinkel lists several reasons: First, the user interface is comfortable in terms of ergonomics and ease of use. Then, the system can easily be adapted to the individual user's preferences and needs. Finally, the Aplio offers very good contrast sensitivity. 'I can achieve a very good image both in detail resolution and in the evaluation of deeper lesions, since I'm familiar with the system and can work with different frequencies. This will yield good results for the patient, which is, after all, what's most important.' This patient-friendly approach of man and machine is appreciated both inside and beyond his hospital. So, if you'd like Dr Kinkel and the Aplio take a look at you, prepare yourself for a bit of wait.