News • Imaging equipment
CE Mark for Faxitron Path+ Specimen Radiography System
Hologic, Inc. has announced it has CE Mark for the Faxitron Path+ Specimen Radiography System, the latest addition to the company's growing portfolio of digital specimen radiography solutions.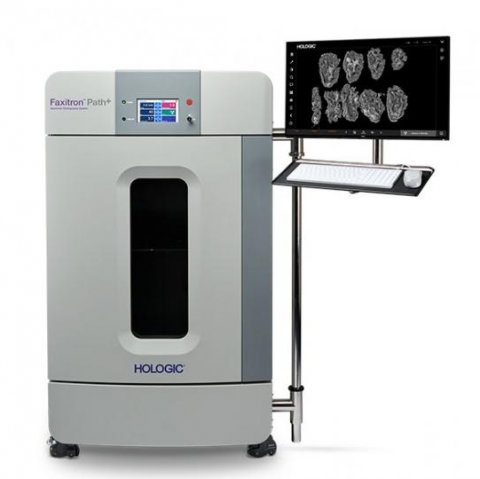 The system features a superior, high-resolution imaging detector which enables pathologists to image a wide range of specimens of varying sizes, including bone, foetal remains and breast tissue directly in the lab. By combining a larger field of view with intuitive, easy-to-use software, the system provides pathologists with accurate results in an efficient manner. Additionally, the clear specimen images produced enable pathologists to satisfy the regulatory demands for De-Calcification End Point testing. Improving workflow within hospitals, clinicians can access the information they need to diagnose and treat their patients sooner.
The Faxitron Path+ system provides up to 10x geometric magnification, enabling imaging of small microcalcifications and ensuring accurate diagnoses. Optimal x-ray exposure settings can be selected regardless of specimen makeup and density to ensure the highest image quality is maintained. These features offer pathologists more versatile imaging options and help to reduce the Turn Around Time (TAT) for reports, meaning patients can receive their diagnoses more quickly.
Recommended article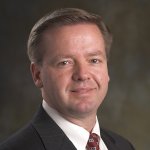 Article • Breast and skeletal health
Pete Valenti, Hologic's division president of breast and skeletal health solutions, talks about how AI is driving innovation in breast health technology. Underpinning that evolution more recently has been the acquisition of two organisations – digital specimen radiography specialists Faxitron Bioptics and BioZorb marker manufacturer Focal Therapeutics.
As a world leader in mammography, Hologic has expanded its business over the past several years to make a meaningful and positive impact on breast health at each step of a patient's journey, from screening to pathology. The Faxitron Path+ system is one of several innovative products that have been added to Hologic's portfolio of breast health solutions following its acquisition of Faxitron Bioptics, a longstanding leader in digital specimen radiography.
Source: Hologic
More on the subject:More on companies: