Source: Shutterstock/Explode
Article • Arrhythmia news
Cardiology goes multidisciplinary
Eminent Spanish cardiologist highlights the evolving role of imaging in ventricle arrhythmias treatment
Report: Mélisande Rouger
Intervention in ventricular arrhythmia has improved dramatically over the past three decades thanks to advances in imaging and cooperation between cardiology and radiology, according to Professor Josep Brugada MD, director of the paediatric arrhythmia unit at Sant Joan de Déu Hospital in Barcelona. 'Echocardiography, CT and MRI, combined with cardiology,' he said, 'have revolutionised the field into what it is now a truly multidisciplinary field.'
Cardiologists have learned to use echocardiography. Collaboration with radiologists has enabled them to understand ventricular tachycardia and ventricular fibrillation, two life-threatening diseases that are most commonly associated with heart attacks or scarring of the heart muscle from previous heart attack. As a result, knowledge of physiopathology and arrhythmia mechanisms has grown over the past thirty years, first with understanding the location of arrhythmia, a parameter that remains crucial for treatment.
Decades of developments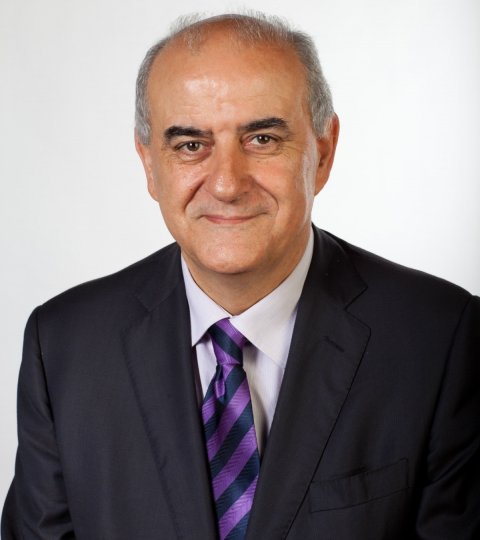 'Thirty years ago, we were performing diagnostic electro-physiological studies, and at that time our relationship with imaging was very simple – we just used X-ray. But in the late 1980s, we understood that we could start treating these patients and that we could start targeting the points that we identified as the points of arrhythmia, and with more and more accuracy to understand where these points were,' he explained. Using X-ray and echocardiography combined with the electric signal first enabled very simple arrhythmic substrates to be located. Cardiologists soon understood that they needed, and could get, more information from imaging.
In the late 1990s, CT enabled the visualisation of more complex arrhythmia substrates, such as ventricular tachycardia. 'It was not enough to use echocardiography anymore. At that time we needed to have information on the position and size of different structures, for instance the pulmonary veins. We used the CT scan to help us to do just that. That was a very important step,' Brugada pointed out.
Inside cardiac tissue
Using MRI, to extract anatomic information, and our mapping system, which enables us to identify where the electricity goes through, we can determine the exact point that may be responsible for arrhythmia

Josep Brugada
Ten years later, around 2010, the medical team realised that they had to go even further in their understanding of arrhythmia, beyond anatomic knowledge; they also needed to know what was inside the heart tissue. 'We wanted to see how the tissue is built in the heart, to assess tissue structures and understand how different elements of cardiac tissue can be identified as normal or abnormal areas. This can only be done with nuclear magnetic resonance imaging. Only then did we begin to understand what the true nature of the tissue is,' Brugada said.
MRI enables us to depict details in both ventricles. Checking the left ventricle, especially, remains crucial because of the various potential origins of arrhythmia. 'If you have a myocardial infarction, we know the abnormal tissue can be located in the endocardium site and even the mid-myocardium site. So you need to see the structure of this tissue. That's why all the efforts are now focused on understanding how the tissue is structured and built in the ventricles.'
MRI provides information on the nature of tissue, and, used in combination with electrical mapping system, helps identify electrical pathways or channels that may cause arrhythmia. Unveiling the electrical anatomy of pathways in the muscle is crucial at the time of eliminating arrhythmia, Brugada explained. 'Using MRI, to extract anatomic information, and our mapping system, which enables us to identify where the electricity goes through, we can determine the exact point that may be responsible for arrhythmia. We can then target this point with radiofrequency and burn it, and thus prevent the electricity going through the pathways that cause arrhythmia.'
Major contribution
MRI is also used to guide intervention and correct potential error; this is a new and major contribution of imaging to arrhythmia treatment. 'You need to integrate this imaging and perform 3-D imaging of the heart because you want to see exactly what is happening,' Brugada explained. 'That's a technique we use every day, and increasingly to treat atrial arrhythmia in atrial fibrillation,' The main interventional treatment of AF consists in blocking the pulmonary veins using radiofrequency, i.e. by burning around the veins to create a line of electrical block. During the procedure, gaps may occur in these lines of block; these breaches can only be spotted on MRI. Being able to pick these gaps will lead to re-doing the procedure, and improving treatment success and patient outcome.
In the future, MRI will continue to improve treatment efficiency in AF, a disease that affects millions of patients worldwide, and ventricular tachycardia patients, whose only chance of survival is to receive adequate treatment. 'There are fewer cases of ventricular tachycardia than AF, but these are very severe patients who need a cure. It is fundamental for their survival and the only thing we can do right now is to target the right electrical pathways.'
Profile:
Professor Josep Brugada studied medicine at the University of Barcelona, Spain, before moving to the University of Montpellier, France, to specialise in cardiology. He continued training in Maastricht, Netherlands, to specialise further in the clinical and basic aspects of cardiac arrhythmias, and he worked simultaneously in the basic and clinical electrophysiology laboratory. Brugada then became Assistant Professor at the University of Limburg and was the first foreign established investigator of the Dutch Royal Academy of Arts and Sciences. In 1991, he returned to the hospital at the University of Barcelona, where he became professor of medicine, head of the arrhythmia unit, and of cardiology, director of the thorax institute and finally medical director. He is now professor of medicine, director of the paediatric arrhythmia unit at Sant Joan de Déu Hospital in Barcelona.