CALDose_X: Software to support patient-specific dosimetry
A team of researchers from Brazil recently published details of a free-to-air software called CALDose_X which is being billed as a milestone towards the goal of patient-specific dosimetry in X-ray diagnosis.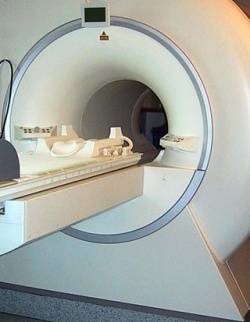 Developed by Richard Kramer, of the Federal University of Pernambuco in Recife, and colleagues, CALDose_X enables users to calculate two key figures of merit in X-ray diagnosis - incident air kerma and entrance-surface air kerma - from the output of the X-ray equipment. The software employs a set of precalculated conversion coefficients to quantify absorbed dose to organs and tissues, as well as the effective dose and the patient's cancer risk resulting from radiographic examination.
During their research, Kramer and co-workers calculated organ and tissue conversion coefficients for the most common examinations in X-ray diagnosis. They used the recently developed MAX06 and FAX06 voxel phantoms for various projections and different X-ray spectra.
With the coefficients plugged in, CALDose_X can be used to demonstrate how the radiation risk for the patient depends on the selection of the exposure parameters. This information could prove valuable in education programmes for the training of radiologists and X-ray technicians. The software can also help to identify high- and low-risk examinations or cases of good and bad radiological practice.
For their part, the researchers are keen to emphasize the collaborative and ongoing nature of the work. Writing in Physics in Medicine and Biology, they conclude that "CALDose_X has to be understood as an open project, which will be updated from time to time with new features such as patient-specific fat distributions, age-related anatomical changes during adult life span....children phantoms, improved skeletal dosimetry, [and] other types of examinations."
CALDose_X and/or the FAX06 and MAX06 phantoms are available free of charge from the Federal University of Pernambuco website.