Burnout: The physicians' dangerous affliction
Burnout. The word jars – and it is particularly unsettling when associated with medical professionals. Burnout is a syndrome of emotional exhaustion, depersonalisation, and feelings of low personal accomplishment.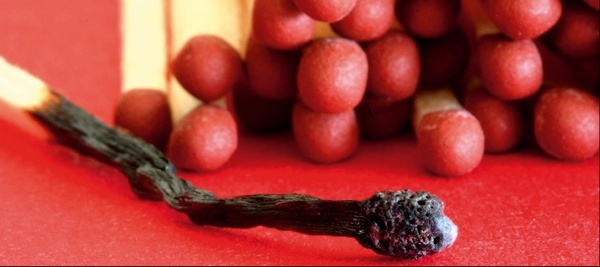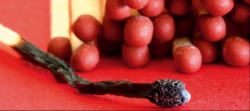 'When a physician is experiencing burnout, the health of patients may be affected.'
Nearly half of the physicians in the United States meet the criteria for professional burnout, according to Henry M Kuerer MD PhD, a professor of surgery with tenure in the Department of Surgical Oncology at the University of Texas MD Anderson Cancer Centre in Houston. The subject was this breast cancer surgeon's focus in March, when speaking at the 31st Miami Breast Cancer Conference.
Burnout symptoms include a lack of energy and focus on productivity; irritability and impatience; being excessively cynical and critical, and not experiencing joy in life and work. Burnout is accompanied by a loss of professional satisfaction and loss of purpose. It may induce habits of excess in eating/not eating, excessive drinking, and/or use of drugs. All of these lead to decreased effectiveness at work.
In the USA, cancer surgeons face heavy workloads. By nature of their specialty, a percentage of the surgeries they perform will not have positive outcomes for their patients. In 2006, Dr Kuerer and colleagues decided to formally assess the extent of burnout within their field. They sent surveys to all members (over 1,500) of the Society of Surgical Oncology that evaluated demographic variables, practice characteristics, career satisfaction, symptoms of burnout, as well as quality of life.
36% of the members responded. Over half worked more than 60 hours per week and 24% reported that they performed more than 10 surgical operations weekly. Overall, 28% were experiencing burnout and 7% had symptoms of problematic alcohol use, Kuerer reported in the November 2007 issue of the Annals of Surgical Oncology (14:11, pp. 3043-3053). Two factors associated with a higher risk of burnout were being younger than 50 years of age and being a woman.
'Initially, I was surprised,' Dr Kuerer told European Hospital during our interview. 'But, after thinking about this, it made sense. Younger surgeons are just beginning to establish their careers. It can be quite difficult to establish oneself in academic research or with a solid solo practice. They may have had excellent and extensive training, but it's quite different to be on one's own. Confidence handling difficult cases increases with experience. Additionally, younger surgeons are getting married and raising families. Women tend to assume the responsibilities of family life.'
Burnout is a taboo subject at some hospitals, but the MD Anderson Oncology Centre addressed it head on after a beloved surgeon unexpectedly committed suicide about 10 years ago. Dr Kuerer and Dr Thomas Buchholz, the hospital's current physician-in-chief, were among the founding members of the Faculty Health and Well Being programme. 'It took a devastating event for us to get momentum and resources to make this happen,' Dr Kuerer pointed out. 'The founding members represented different types of cancer experts, including behavioural psychologists. We worked hard to create a diversified, meaningful programme that MD Anderson staff would use and could trust.'
Services include confidential counselling and an ombudsman's office to independently assess problems and provide advice. Peer-to-peer faculty coaching is emphasised. Seminars are held on such topics as recommendations for proper work-life balance, dealing with a highly stressful career and a disabled child or relative with Alzheimer's disease or being gay/lesbian/transgender. Physicians are taught techniques to communicate better with patients about terminal illness or unpleasant treatment choices. An on-site fitness centre has been opened.
'Surgical oncologists tend to be over-achievers, but they are not supermen or women. Burnout may be a taboo subject at their hospital. However, this should not stop them from seeking help. It is very important that we talk more about this subject, to encourage physicians to get help, make changes, and not jeopardise their mental and physical health and the careers they've worked so hard to achieve.'
Profile:
Dr Henry M Kuerer is a professor of surgery with tenure in the Department of Surgical Oncology at the University of Texas MD Anderson Cancer Centre in Houston. He also directs the Breast Surgical Oncology Fellowship Training Programme, which he helped to establish.
Dr Kuerer maintains a busy clinical research programme, serves on the editorial board of several clinical journals, and has authored or co-authored more than 300 peer-reviewed scientific articles and textbook chapters.
During inational and international meetings, he is a frequent speaker on breast cancer surgery as well as burnout among physicians.