Digital pathology
Biopsy results
Gideon Ho, CEO and co-founder of Singapore-based HistoIndex is confident: 'After a biopsy a patient waits in a hospital bed, but now, instead of waiting a couple days until doctors know how to treat this patient, we can deliver results while the patient is still in the hospital.'

Report: John Brosky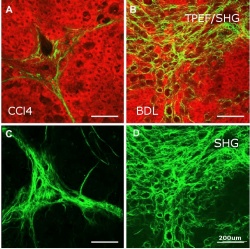 Gideon Ho, CEO and co-founder of Singapore-based HistoIndex is confident: 'After a biopsy a patient waits in a hospital bed, but now, instead of waiting a couple days until doctors know how to treat this patient, we can deliver results while the patient is still in the hospital.' This is because the firm has developed a laser-based, multiphoton imaging system for tissue diagnosis that eliminates the time-consuming process of sample staining. 'It's phenomenal,' he added, 'a paradigm change that will disrupt many things.'
For pathologists who use traditional light microscopes, staining tissue samples is essential because it provides a contrast that can spotlight cellular features, such as tumours. Eliminating time and costs for staining slide samples alone could revolutionise lab analytics. However, like a smart phone, the compact desktop Genesis200 instrument from HistoIndex is loaded with capabilities that accelerate the workflow, enhance diagnostic quality, and ultimately benefit patients. After loading a biological specimen on the Genesis instrument the operation is fully automated from scanning to image processing and even analysis.
The technology at the heart of the Genesis platform is two-photon excitation fluorescence (TPEM) using a femtosecond laser that results in the emission of a photon that passes through a crystal and then a prism to generate a second-harmonic wave. The non-linear, dual-channel imaging technique results in a high-resolution image that maps tissue samples and enables fine measurements in three dimensions. This 3D visualisation of bulk samples represents another revolution for tissue diagnosis enabling an examination of morphology to a depth of 300 micrometres, features that are usually lost when samples are thinly sliced for microscope slide preparation. The digital capture also enables computerised assistance for quantification, eliminating inter- and intra-observer inconsistency.
Uploading data sets to the cloud brings the full power of the digital revolution to tissue diagnostics creating the possibility to share and compare results. 'Everything goes up to the cloud and connecting, bringing us closer to integrated diagnostics, the potential for combining test results for a fuller -omic view of the patient – using proteomics, in our case, with next-generation genomic sequencing,' said Ho.
The Genesis200 is approved for commercialisation with a CE mark, though the strategic focus is on research centres rather than high-throughput labs. Full commercialisation of the technology will come in 2015 with a new instrument, the Laennec, combined with the FibroIndex software and connecting to the Liver Cloud.
The Laennec analyser is currently in the regulatory approval process 'everywhere,' said Ho. Follow-on products for the Genesis platform will see the introduction of multi-modular, multi-organ imaging capabilities to expand the HistoIndex footprint in the lab for tissue analysis.
'Who can remember how we worked without smart phones? Digital pathology is going to bring the same revolution to clinical diagnosis with smart instruments and we are at the centre of what is going to happen,' Gideon Ho said, with confidence.
PROFIL:
Gideon Ho gained his Master Degree in Engineering (M.Eng.) at the School of Mechanical and Production Engineering, Nanyang Technological University, in 2000. He finished his Doctorate in Philosophy (Ph.D.) in the Bioengineering Unit of the University of Strathclyde, Glasgow in 2004. His research topic was low-level laser therapy on tissue-engineered skin substitutes. In August 2010 he co-founded HistoIndex Pte. Ltd, of which he is CEO. His job scope includes commercial strategy, development of the company and aligning all functions of the company to meet its strategic commercial objectives. He also has a Certificate in Strategic Leadership of Technology and Innovation from Stanford University Graduate School of Business.