Sponsored • Pocket-size ultrasound device improves diagnosis
Better care for middle ear infections
In children, middle ear infections are the number one indication for antibiotic prescriptions or surgery. Nearly every child around the world will suffer at least one middle ear infection (otitis media) severe enough to see a doctor, and most will experience repeat occurrences throughout childhood.
Internationally, there is significant over-prescription of antibiotics for otitis media, leading to unpleasant side effects, additional doctor visits, personal antibiotic resistance, and a rise in antimicrobial-resistant bacteria. Yet, undertreatment can lead to surgery or permanent hearing loss. These episodes are painful, costly, time-consuming, and difficult for children, parents, and caregivers.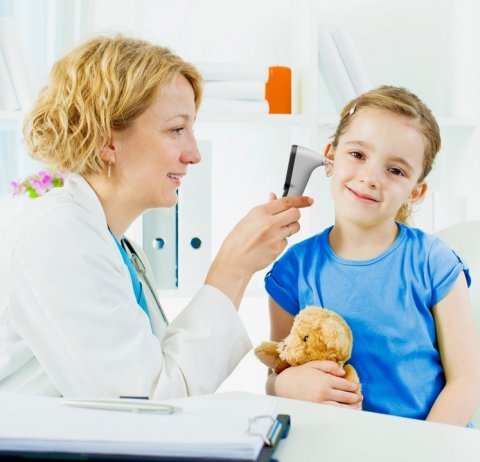 OtoNexus Medical Technologies' state-of-the-art advanced ultrasound otoscope analyses the presence and type of effusion behind the eardrum, so that primary care paediatricians can instantly and accurately assess middle ear infections. This type of information has never been available before without an invasive procedure.
The OtoNexus device resembles a traditional otoscope and can fit in a lab coat pocket, but that is where the similarities end. The advanced otoscope leverages the capabilities of a unique and patented ultrasound technology to assess the presence and type of effusion behind the eardrum in children and adults. Unlike other ultrasound technology, this device does not utilise ultrasound gel, but instead works through the air, making it ideal for use in the ear. In addition, it can take photos and videos.
The inexpensive ultrasound device provides data in seconds and is easy to use by physicians or non-physician personnel worldwide. A tool that provides a quantitative, definitive approach to the diagnosis of viral versus bacterial middle ear infections is essential for treatment, the manufacturer adds. 'At last, clinicians will have a tool to determine the smart use of antibiotics. Definitive, objective diagnostic data identifying both the presence and type of effusion behind the eardrum will lead to improved patient outcomes, better and faster treatment, reduced antibiotic usage – and significantly reduced healthcare costs.'
OtoNexus is at Medica
USA Pavillion Hall 16 / Stand F11-1