Source: Pixabay/LoboStudioHamburg
Article • Sexually-transmitted infections
Are Facebook and Twitter to blame for increasing STI rates?
With the ever-continuing growth of social media, experts fear there may be a link between online forums and an increase in sexually-transmitted infections.
Report: Mark Nicholls
While specific data remains limited on a possible connection between online forums and sexually-transmitted infections (STIs), this has become an area of increased focus. The subject was, for example, aired in April by one of the UK's leading experts in the field, during the 28th European Congress of Clinical Microbiology and Infectious Diseases (ECCMID), in Madrid. At the four-day event, Dr Gary Whitlock, from the Chelsea and Westminster NHS Foundation Trust, delivered a presentation on social media and its impact on STIs.
Relationship status: It's complicated
Speaking to European Hospital, he explained that STIs have risen over the past 10 years. 'At the same time, social media use has also increased,' he said. 'For dating, there has been a change in the use of social networking methods, most recently with Geospatial Networking (GSN) app use. Other changes in sexual mores – changes in socially acceptable sexual behaviour – have also occurred. 'There is an association between increased social media use and increase in some STIs. However, it is not clear if this is a causal relationship.'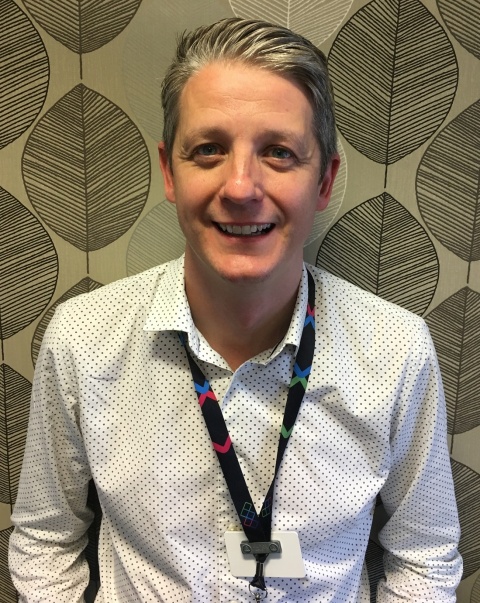 Whitlock, a consultant physician in sexual health and HIV medicine at Chelsea and Westminster Hospital's 56 Dean Street clinic, described the history of social media, social networking and geospatial networking (GSN) apps both in the general population and MSM (men who have sex with men). The prevalence of social media use for finding sexual partners has reached new heights nowadays, yet social media could also have a positive impact, as Whitlock pointed out in his conference presentation. There are ways in which social media can be used to promote sexual health and help decrease STIs. 'There are opportunities to harness social media apps (and social media in general),' he said, 'to better educate users including education about STIs and health promotion.' He then highlighted examples of social media use in educating users, such as the IwantPrEPnow website and 56 Dean Street's own 'Dean Street Prime' web-based tool.
IwantPrEPnow.co.uk was created mostly by volunteers to raise awareness of and access to PrEP – Pre-Exposure Prophylaxis – a new HIV prevention approach where HIV-negative individuals use anti-HIV medications to reduce their risk of becoming infected. It informs in easily understandable terms and short videos about the possibilities of the approach, who might need it and how best to use the medication.
The Dean Street Prime tool is a members-only online service for users of the HIV and sexual health NHS clinic in London offering a benefits package. Users can choose between five different programmes and will receive text messages with details of exclusive services, events and information promoting a healthy sexual behavior and relevant lifestyle changes in order to help them stay HIV negative. These examples are just a few initiatives created to promote STI knowledge. There is a broad audience to be reached, Whitlock explains. In terms of social media in relation to sexually transmitted infections, the target audience is 'sexually-active people', the specialist points out, although he concedes that, at this stage, what specific benefits interventions may have are not yet clear.
Profile:
Gary Whitlock MD is a consultant physician in sexual health and HIV medicine at Chelsea and Westminster Hospital's 56 Dean Street clinic. With a clinical interest in gay men's sexual health, he is lead for high-resolution anoscopy and, at Dean Street, the CODE clinic. His research interests include pre-exposure prophylaxis (PrEP) and the impact of rapid testing for STIs.
Don't miss:
Gary Whitlock: Social media and its impact on sexually transmitted infections
Saturday, April 21 2018, 13:30 - 14:00
Hall F
Session: Update on sexually transmitted infections