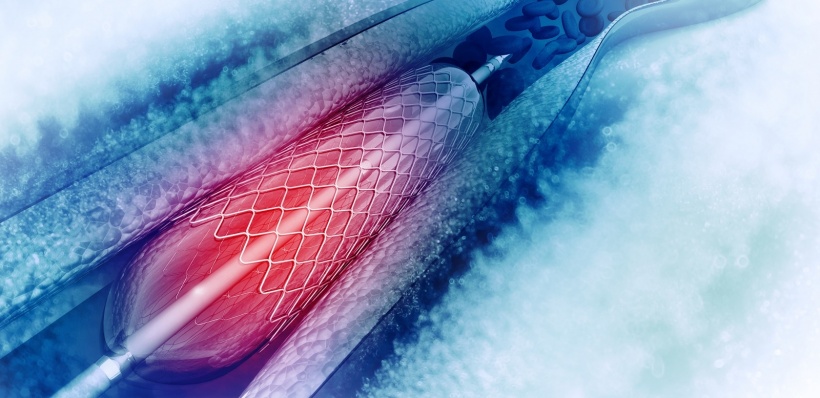 shutterstock/hywards
Article • 40th anniversary
Angioplasty - the technique that revolutionised cardiology
Coronary angioplasty is arguably the most revolutionary breakthrough in the history of cardiology. While the technique is today performed on millions of patients worldwide, its origins can be traced back to Zurich, Switzerland, in the late 1970s.
Report: Mark Nicholls
Tragically, Dr Andreas Grüntzig, who with his work laid the foundation for the technique, never lived to see the impact of his research, having died in a plane crash in 1985. Yet, across the world, his work has an enduring legacy and changed the face of cardiology forever. Later this summer – on 16 September - the world of medicine will be marking the 40th anniversary of the first coronary angioplasty.
Before Grüntzig embraced the concept, others had experimented in the field. The technique of angiography was first developed in 1927 by the Portuguese physician Egas Moniz at the University of Lisbon for cerebral angiography while, in the 1960s, American interventional radiologist Charles Dotter pioneered angioplasty and the catheter-delivered stent, which were first used to dilate peripheral arteries by inserting sequential catheters with increasing diameters through the narrowing artery.
In 1958, Dr Mason Sones performed the first selective coronary angiogram and a few years later, Melvin Judkins introduced catheters shaped to reach the coronary arteries to perform selective coronary angiography. It was this work that Grüntzig built on to perform the first successful percutaneous transluminal coronary angioplasty (PTCA) – or percutaneous coronary intervention (PCI) – on a human on 16 September 1977 at University Hospital, Zurich.
Born in 1939 in Dresden, Germany, Grüntzig studied medicine at Heidelberg University, graduating in 1964. He rotated through a series of internships in Mannheim, Hanover, Bad Harzburg, and Ludwigshafen, before moving to the department of Angiology at the University Hospital of Zurich in 1969. His initial procedure used an expandable balloon based on balloons for use in peripheral arteries, created on a kitchen table in his apartment, helped by his assistant Maria Schlumpf. This was used on 38-year-old severe angina patient Adolph Bachman – the same age as Grüntzig. He successfully dilated a stenosed short non-branching section of the Left Anterior Descending (LAD) artery and presented the results of the procedure at the American Heart Association meeting two months later to widespread acknowledgement. Grüntzig performed coronary angioplasties on further patients in Zurich and taught the technique to other cardiologists, as the field evolved.
Naturally, there were complications, such as abrupt vessel closure after balloon angioplasty and restenosis but from the initial percutaneous balloon angioplasty; intracoronary stents were deployed in the mid-1980s. Through the '90s and beyond, various incremental improvements in balloon and stent technology arrived, along with newer devices and medicine regimens resulting in the drug eluting stent, designed to help reduce in-stent restenosis. These also reduced the risk of stent thrombosis.
Coronary angioplasty is now the mainstay of cardiac care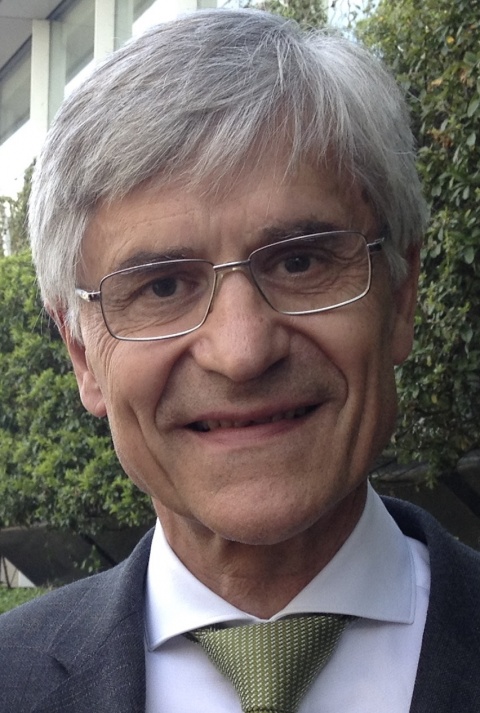 One man who recalls those early procedures is Bernhard Meier, former Chairman and Professor of Cardiology and current Senior Consultant at the Swiss Cardiovascular Centre at Bern University Hospital. He worked with Grüntzig during the early development of the technique, and also 'found' the first patient to undergo the procedure. Meier has been involved in coronary angioplasty as a specialist in interventional cardiology since the first case Grüntzig performed in Zurich 1977, having joined the team in 1976. 'I watched him doing peripheral angioplasty and helped him accumulate the respective data. I also suffered with him through more than a year of the desperate search for a patient suitable to become the first-in-man PCI recipient,' Meier recalled. 'Serendipity led me to find the first patient and assist Dr Grüntzig. Finding this patient when he was away and presenting the case to him upon his return was certainly one of my career highlights. 'I've been able to take care of this patient up to now. He's still doing extremely well, 40 years after his historical intervention, without ever needing coronary artery bypass surgery.'
When, in 1980, Grüntzig left Switzerland for the USA, Meier followed and spent three years with him in Atlanta, undergoing his cardiology training at Emory University. Back in Switzerland, Meier further developed the technique as head of invasive cardiology at University Hospital, Geneva (1983-92). In 1992, he became chairman of the Cardiology Department at Bern University Hospital, turning it into the most active interventional cardiology centre in Switzerland.
Meier recalls Grüntzig (11 years his senior) as a role model: 'He was good looking, a sociable person, and full of great ideas with the necessary energy to pursue them even against a headwind from sceptics and envious – and sometime mischievous – colleagues and superiors. 'He also liked and lived simplicity as the basis of successful medicine. The balloon catheter to treat coronary artery stenosis is about as simple and as efficacious as it gets.
Contribution through example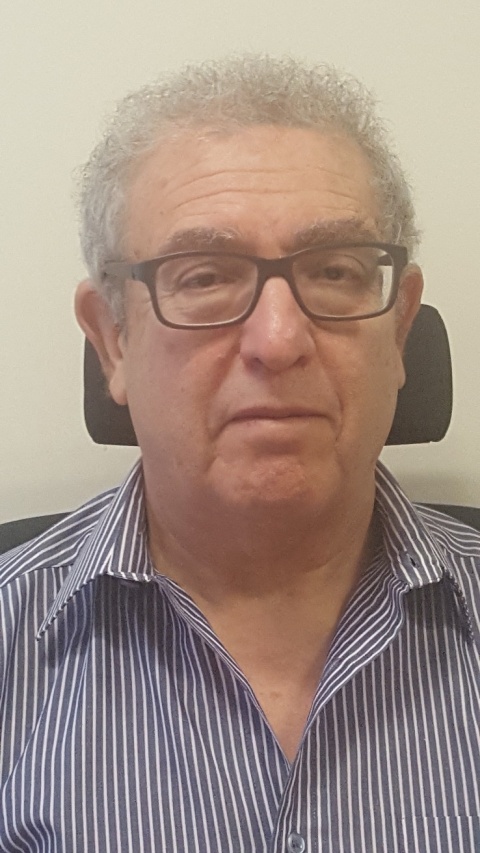 Professor Tony Gershlick, consultant cardiologist at Leicester's Hospitals and Honorary Professor of Interventional Cardiology at the University of Leicester, reflects on Andreas Grüntzig's legacy:
'Whilst not part of the original cohort who visited Grüntzig at the very beginning, my recollections of the procedure go back to an impressionable and formative age for me as a junior doctor at the National Heart Hospital in 1980, when Tony Rickards undertook what I believe to be the first UK balloon angioplasty patient. There was clearly a lot of excitement and undoubtedly something going on, so I decided I'd make a rare trip to the catheter laboratory. It was not possible…there were crowds of people.' Inspired, Professor Gershlick became closely linked to the evolution of interventional cardiology, through the '90s – the decade of invention – and later was the first UK cardiologist to implant a drug eluting stent (DES) and first to implant a bio-absorbable stent.
Awarded the inaugural British Cardiovascular Intervention Society (BCIS) Lifetime Achievement Career Award in January, recognising his 'outstanding contribution to the speciality of coronary intervention', he reflects on the door that Grüntzig opened. 'All of what we do now – radial day case intervention with great outcomes, especially in STEMI and even in complex surgical cases – would not be possible without Gruntzig's far-reaching insights. More important is the capturing of great minds and innovators by his original work. That legacy continues unabated today. He was a clinical scientist and his original studies taught us careful clinical studies, meticulous honest observations and robust reporting and interpretation of outcomes. Most importantly he never oversold the procedure. His contribution through example was and remains immense. Now, if by chance the first five patients had died - which was clearly a possibility considering the kit and lack of understanding regarding risk – then that would have been a completely different story. Maybe his real contribution was that in his hands, despite all, they didn't.'
Profiles:
The former Chairman and Professor of Cardiology at the Swiss Cardiovascular Centre in Bern University Hospital, Bernhard Meier is currently Senior Consultant developing the centre into the most active for interventional cardiology in Switzerland. A close associate of Dr Andreas Grüntzig, Meier has been involved in coronary angioplasty as an interventional cardiology specialist since the first case in 1977. He was involved in the development of structural interventions such as closure of the patent foramen ovale (PFO) and the left atrial appendage (LAA), and in the introduction of transarterial aortic valve implantation (TAVI) in Switzerland.
Tony Gershlick is a consultant cardiologist at Leicester's Hospitals and Honorary Professor of Interventional Cardiology at the University of Leicester. For more than two decades he has been at the forefront of developments in interventional cardiology in the UK and was the first cardiologist in the UK to implant a drug eluting stent (DES) and a bio-absorbable stent. In January 2017 he was awarded the inaugural British Cardiovascular Intervention Society (BCIS) Lifetime Achievement Career Award in recognition of his outstanding contribution to the speciality of coronary intervention.