A new day for troponin in clinical practice
Beckman Coulter's new Access AccuTnI+3 troponin I assay has received FDA clearance for its UniCel DxI series of immunoassay systems at the same time as having a new CE Mark approved on the UniCel DxI and Access 2 immunoassay instruments.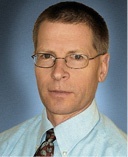 This follows FDA clearance (June) for use of the assay on the company's Access 2 immunoassay instruments.
The new troponin assay is now cleared for use with all of the company's immunoassay systems, as well as the UniCel DxC integrated chemistry and immunoassay series.
'First, it's important to stress that this is the same powerful assay and reagent kit that has already provided clinicians with a decade of clinical performance, delivering the clinical sensitivity they require,' explained Dr Bernard Cook, Senior Scientific Affairs Manager, during an interview with Daniela Zimmerman, who asked: Why all the excitement surrounding an established assay?
'It's the quality and credibility of the study that is inciting interest in clinical circles', Dr Cook explained. 'Beckman Coulter has taken the indicated standards used by Europe's leading cardiac experts and used them to clinically validate the AccuTnI assay for use in contemporary practice. Clinicians will see the same numbers and good clinical performance from our assay – but now we can provide them with new evidence of its diagnostic robustness.'
This is presented as a 'New Day in Evolving Clinical Practice'. What is different?
'The role of a troponin assay is to provide an early as possible diagnosis of patients with acute myocardial infarction (AMI). Experience gained over the last decade by clinical investigators has led them to change the way they use the assay to assess the risk of a cardiac event. They came to realise that a lower level of cut-off value was a far better indicathe tor for AMI. 'As soon as this was understood, the cut offs for troponin levels went quickly, very aggressively, down to a 99th percentile upper reference limit (URL). Today, that is the standard incorporated in all clinical practice guidelines and reflects the way the test is actually being used in the clinic. Yet the actual troponin tests continued to be labelled for use according to standards from a decade ago. In Europe especially, the difference was always understood and adjusted for in clinical practice.
As you know, the FDA recommended that manufacturers introducing new troponin assays should now validate them according to contemporary practice. This requirement therefore became a very large part of a new clinical trial conducted by Beckman Coulter. First, we did a feasibility study that asked: What should be the most sensitive and specific cut off? We looked at different cut-off measures in our clinical study and confirmed that the receiver operating characteristic (ROC) curve closely followed the 99 percentile upper reference limit now being used by clinicians to diagnose AMI.
'The clinical study we instigated was a complex, prospective multicentre study across 14 US hospital sites, ranging from community hospitals and academic centres, to specialist centres of excellence. We deliberately wanted to demonstrate the effectiveness of the assay using the widest possible cross section of cardiac chest pain population. It became a large and significant study with over 1,900 patients recruited. 'We took serial samples from each subject at zero, 3, 6, and 9 hours. These serial samples were analyzed using two time frames: time from when the patient presented in the Emergency Department complaining of chest pain, and at the onset of symptoms, such as when they first felt chest discomfort. We chose to include sampling in this dual timeframe because there is still no agreement on the best time for determining the significance of changes in patient troponin levels, i.e. when to "start the clock" for the event. We also included something new to cardiac markers in this clinical study. We calculated the positive and negative predictive values. In other words, if the test is positive, based on the cut-off values now being used to identify AMI, what actually is the chance that the subject has AMI? If the test is negative, what would be the likelihood that the patient genuinely did not suffer from AMI?'
How confident can you be to report that a patient did not have AMI?
'It's the quality of the statistics. First you need to look at all the true positives. Then you look at all the patients who had AMI. From this you can calculate the sensitivity and specificity of the values. The most important one, I think, is the negative predictive value. If you have a patient still presenting negative after a period of three or six hours, then you can be 97% sure that patient did not have an AMI. 'There remains just that 3% or less chance that they actually did. In actual practice, the universal wisdom is to use more than one troponin and look for a rising and/or falling pattern. 'However, in our clinical study we reported single time points and were able to demonstrate reliability of performance. Our new troponin I assay is now directly aligned with the US FDA's 2010 guidance to manufacturers of troponin assays and confirms our commitment to modernise the performance evaluation of this critical test.'
What does this statistical analysis mean in the clinic?
'The value that results from our study is that a clinician can make a decision about whether a specific patient does, or does not, have AMI. If they do not, then the patient can safely be sent home from the Emergency Department (ED), saving the hospital both time and money. They can be confident making a decision while the patient is still in the ED before transferring to a hospital bed.'
How are those analysis results incorporated into the new assay?
'What we have now is a calibration for the assay that is specific for the Beckman Coulter UniCel DxI and Access 2 analysers, so that the assays are harmonised and provide equivalent results.
'There can be other variations in assay results, depending on the instrument being used, due to how samples move through the analysis process, or a change in room temperature. We recognised, for example, there could be a difference in how AccuTnI responds to changes in temperature, when one system is compared to another. The absolute amount might not change a clinical decision, but analytically it would still be a different number. Because the temperature change is a linear function,' he continued, 'we were able to develop a model that automatically calculated a correction to overcome this. This solution has been integrated in the system software so that if you have an assay at 18° C and an assay at 28° C, you will automatically get the same troponin result.'
Profile:
Coming from an academic and commercial background, for the past 13 years Dr Bernard Cook has worked at a senior scientific level at Beckman Coulter, specifically on the expansion of its global immunoassay business. He has co-authored several scientific papers and is actively involved in the diagnostics industry, which includes being the former chairman of the industry division of the American Association for Clinical Chemistry
More on the subject:
More on companies: