Mobile DR • FUJIFILM Europe GmbH
Fujifilm · FDR Xair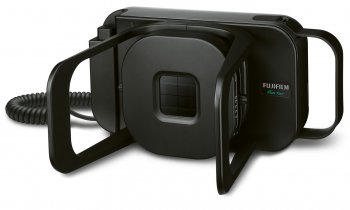 Highlights
FDR Xair's ultralight compact portable design provides a strong advantage when accessibility to normal medical treatment settings is difficult.
FDR Xair can provide a portable solution and a high-mobility workflow even in unconventional medical scenes.
The built-in lithium polymer battery enables up to 100 images in environments where there is no electricity*.
Flat-surface design provides easy cleaning and maintenance.
Fast turn on and user-friendly simple button layout provides an efficient workflow.
Highly durable LED light source for use in variable environments.
*depends on the exposure conditions