Image source: Adobe Stock/Alexander Limbach
Article • "Embracing the future: Making robots for humans" at ICRA
Conference unveils the latest developments in robotics and automation
Ever-more sophisticated robots are advancing healthcare across a wide range of areas. From practical tasks within a hospital setting, such as transporting products, through to assisting surgeons on complex operations, the evolution of robot technology is pivotal in the development of healthcare. With the advent of magnetic positioning and presence sensors and highly flexible snake-arms robots, the advances are moving at a rapid pace.
Article: Mark Nicholls
Latest developments and research are being showcased in London from May 29 to June 2 at the 40th International Conference on Robotics and Automation (ICRA). With workshops, keynote speeches and plenary sessions, delegates will also be able to visit robot labs at universities. The event, which will also be live streamed, is set to be the world's largest gathering on robotics and automation with pioneers, inventors and innovators coming together with academics, researchers, and industry representatives. More than 100 organisations which are pushing the boundaries in robotics and automation will showcase the latest robotic technology and equipment, including surgical systems.
Assistance for humans, contribution to society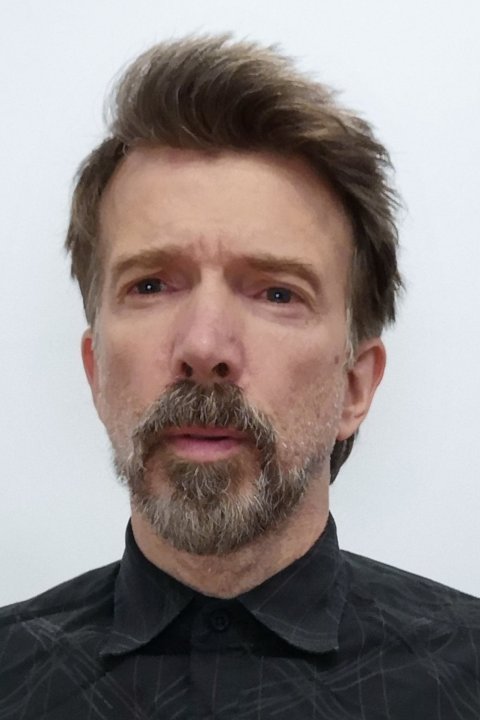 Alongside robotics in healthcare, other areas explored at the conference include developments in the manufacturing sector, household robots, and self-driving cars. This scope is reflected in the event's theme of "Embracing the future: Making robots for humans".
Conference chair Kaspar Althoefer said the theme aims to highlight how robots and automation can support and assist humans in a variety of ways and contribute positively to society in areas such as healthcare, transportation, agriculture, and the environment. 'Whether in the medical field with surgery, rehabilitation and assistive technologies or in normal daily life through smart cars, automated vacuum cleaners in the household, or in the manufacturing environment, we see that robots should continue to develop and help make life better for humans.'
Intelligent and interactive: A long way from 1984
Healthcare-related sessions at ICRA include presentations on the advancement of bionic technology that emulates or extends normal physiological function, with a presentation from Hugh Herr from the Massachusetts Institute of Technology. A keynote session will examine how robots can take on different aspects of patient care; a forum focuses on "Health and Medical Robotics: Current trends and future challenges"; and there is a session on AI in Robotics.
Althoefer, who is Professor of Robotics Engineering and Head of the Centre for Advanced Robotics at Queen Mary University of London (ARQ), said this is the first time ICRA has been held in the UK since the inaugural event in Atlanta in the United States in 1984. At that time robots were primarily in factory settings and heavily programmed to conduct planned tasks with no interaction with humans. 'Since then,' he added, 'we have seen developments that allow these robots to "escape their cages."'
Fit for an unpredictable and dynamic world
With the integration of sensors for diagnosis or for medical procedures, sensors allow us to measure the interaction between the tool and the environment to improve safety, such as in not using too much force and damaging patient tissue

Kaspar Althoefer
A significant step has been the transition of robots into the operating theatre, though still with human interaction with surgeons performing Robot-Assisted Minimally Invasive Surgery (RAMIS). A big advance, he continued, is the field of self-driving cars and the evolutions of sensor developments, like vision-based sensing where robots can scan the environment and use that information to make decisions. 'This intelligent decision-making is important for robotic devices that can operate in an environment that is not structured but is unpredictable and dynamic,' he added. 'A huge area is autonomy, what we are striving to achieve is to have machines that can do things without human interference.'
With sensors, robots can carry out their task and still react to humans in the vicinity and even collaborate with humans in the form of cobots (collaborative robots). 'Sensing is important,' Althoefer stated. 'With the integration of sensors for diagnosis or for medical procedures, sensors allow us to measure the interaction between the tool and the environment to improve safety, such as in not using too much force and damaging patient tissue.'
Conference highlights
He points to Hugh Herr's session on May 30 demonstrating robotic prosthetics, which he developed after losing his legs in a skiing accident, as a conference highlight alongside a keynote session on May 31 on human-like robots, while the session on robotics in healthcare will highlight current developments.
Other advances on the agenda include miniaturisation, flexible soft robotic systems, or continuum robots, Robots for Society and Morphological Computation. Artificial Intelligence is also covered as researchers increasingly use data driven approaches and data from sensors to observe and learn from the movement of robotic device in certain environments, particularly in a medical scenario. 'I hope people will enjoy coming to the conference and hearing from the top researchers and roboticists and take the opportunity to find new ways of collaboration,' added Althoefer. 'ICRA 2023 will showcase the latest innovations in robotics technology and research and offers unparalleled access to the industry's leading minds, technology and research from around the world.'
*The 2023 IEEE (Institute of Electrical and Electronics Engineers) International Conference on Robotics and Automation (ICRA) takes place at ExCel in London's Docklands from May 29-June 2. For more information visit https://www.icra2023.org/welcome
Profile:
Kaspar Althoefer is Professor of Robotics Engineering at Queen Mary University London, UK, and Head of Centre for Advanced Robotics at Queen Mary (ARQ). His research focuses on robot autonomy, soft robotics, systems engineering, tool-environment interaction dynamics, tactile sensing, and haptic perception with applications in robot-assisted minimally invasive surgery and rehabilitation, and human-robot interactions in the manufacturing environment.