Article • Focus on TAVI
Transcatheder aortic valve implants
With transcatheder aortic valve implants (TAVI) forming some 20% of all heart valve replacement procedures today, and the technology constantly developing, the 'real art' to the intervention's success lies in precise patient selection and procedure performance carried out by a multi-disciplinary and effective team, according to Simon Redwood, Professor of the interventional cardiology at King's College London and consultant interventional cardiologist at St Thomas' Hospital, London.
Report: Mark Nicholls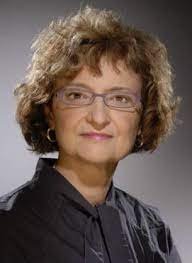 Top European cardiologists and surgeons gathered at a PCR London Valves October event to hear about the latest developments in transcatheter aortic valve implants. In the session* Impacting TAVI patient and procedure outcomes: technique or technology? A European perspective – co-chaired by Dr Marie-Claude Morice, Director of Interventional Cardiology at Institute Hospitalier Jacques Cartier, Massy, France, and Professor Hendrik Treede from the University Heart Centre, Hamburg – Prof. Simon Redwood's presentation covered practical steps for a simple, successful femoral procedure. He said: 'Before we start a procedure, the key consideration is to plan very carefully. Patient selection is hugely important and we must not miss any of the steps of the screening process. The procedure is straight forward: patient selection is the key and the real art.' The TAVI procedure is indicated for patients who represent high risk for standard open surgical aortic valve replacement (SAVR) and usually have a logistic EuroSCORE of > 20.
Professor Redwood said there are number of critical steps to ensure a successful procedure: that the annulus is measured accurately; that all patients should be discussed by a multi-disciplinary team (including interventional cardiologists, cardiac surgeons, cardiac anaesthesiologists, imaging specialists, and carers of the elderly); that the site of the femoral puncture is chosen carefully; once the sheath is in to flush regularly; and to image after closure to ensure no vessels have been damaged. Other important steps, he said, were to find good projections, ensure there is adequate balloon dilation and devise the positioning carefully, take into account the patient's anatomy, and check the patient with a contrast injection. Prof. Redwood advised those planning to conduct TAVI to 'see and participate in as many cases as you can so you can manage complications that may occur.' His conclusion: 'I would say that careful planning is the key to success, a team approach is best – and do not rush the valve deployment.'
Stroke is a special concern during TAVI and strategies are needed to reduce the risk of cerebral embolism and neurological events and further clinical trials are needed to address this important issue

Philip Kahlert
The session referred to the two current market leaders whose devices are available to physicians for implantation in appropriate patients; the SAPIEN device by Edwards Lifesciences (a balloon-expandable tubular metal stent with a tri-leaflet valve fashioned out of bovine pericardium mounted within), and the CoreValve device (a self-expanding valve prosthesis consisting of a nickel-titanium frame with a tri-leaflet valve fashioned out of porcine pericardium mounted within). Also during the session, Dr Ulrich Schäfer from the Asklepios Klinik St Georg, Hamburg, Germany, identified current clinical challenges surrounding TAVI. He said the crucial areas to focus were on reducing vascular complications and identifying and tackling patient complications. Meanwhile, Professor Gino Gerosa from the Department of Cardiovascular Surgery, University of Padua Medical School, Italy, looked at what is on the horizon for 2012, examining current devices and future devices that will be available including smaller sheaths and larger valves. The session heard that devices 'on the horizon' included Edwards Ascendra 3 delivery system, Edwards 29 mm valve via Transfemoral, the Edwards Embrella Embolic Deflector and other further refinements.
The question was also raised over whether the future will see younger patients treated, or those with a lower risk score. 'One of the things we do not have results for is the durability of the valve,' warned Prof. Gerosa. 'I would be cautious to use it on younger patients at this stage.' Dr Philip Kahlert from the Department of Cardiology at the West German Heart Centre, in Essen, raised the issue of neurological outcomes from TAVI and how they can be improved, with the well-documented increased risk of stroke following a procedure. While TAVI substitutes for more invasive procedures where the chest is opened and the survival is equivalent, the risk of stroke is higher. Measures, he said, that could reduce the risk of stroke from dislodgement and subsequent embolisation of debris from the aortic arch was to avoid extensive manipulation of the device during procedure and to consider cerebral embolic protection devices. 'Stroke is a special concern during TAVI and strategies are needed to reduce the risk of cerebral embolism and neurological events and further clinical trials are needed to address this important issue,' he pointed out.
Prof. Treede predicted that the number of TAVI cases could double over the next three years. Up until June 2011, there had been 35,000 TAVI cases in some 34 different countries. 'We now need to have proven longevity of the valves, fewer complications and avoid complications such as paravalvular leakage, good registry data and as a surgeon I'd also say we still need to consider transapical TAVI as an alternative,' he added. Dr Morice later told European Hospital: 'It was a good opening session and shows what we can learn from the experience of others – for example, the need for the slow inflation of the device. We are making such good progress with TAVI, particularly when you now see that 20% of valve implantations are with TAVI. We have the enthusiasm and the skill, though we must not push too hard too fast, but it's all extremely positive and this shows how the industry can really work so well with surgeons long-term and how important that partnership is. It also highlights the importance of the relationship between improved technology and technique.'
Over the two days, the PCR London Valves event included a range of sessions looking at complications with TAVI and how to tackle them; innovations; imaging of patients before, during and after TAVI; a series of LTT sessions; plus live demonstrations from Bern University Hospital and from St Thomas' Hospital, London. Session also offered 'tips and tricks' and a discussion on future developments, including potential ways in which transcatheter heart valve therapies will be used in treating patients. The ethos of the course followed on from the 2010 themes and concentrated on the practical aspects of optimising the outcomes for transcatheter valvular procedures with a key focus being on 'practical help for the heart team'.