Experts' get-together
Toshiba Medical invites you to their MRI User Meeting 2017
Toshiba Medical proudly announces its 2nd MRI User Meeting in collaboration with Clinica Creu Blanca in Barcelona on 22 & 23 September 2017 (at Camp Nou FC Barcelona, Spain). At this MRI User Meeting, international experts will share their experiences and clinical solutions for successful diagnostic imaging in Women's and Men's Healthcare.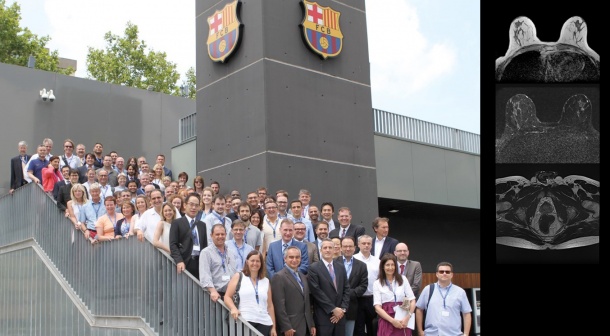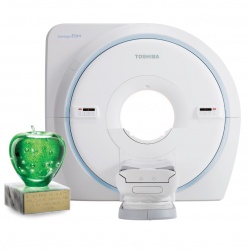 For more information, please visit our website: http://www.toshiba-medical.eu/eu/education.
The 1.5T Vantage Elan Zen Edition
The Vantage Elan Zen Edition prioritizes intelligent workflows, patient comfort and provides a complete clinical solution to make diagnosis and scanning a great experience every step of the way. The system supports a variety of high-speed imaging methods such as SPEEDER, Toshiba Medical's unique and fast imaging technology, in order to provide high quality images in a short scan time.
High performance, compact size & environmental friendly
With an environmentally conscious design, the Vantage Elan sets the standard for the next generation of MRI systems. The Vantage Elan reduces total cost of ownership dramatically by minimizing both the installation and operational cost. This compact, high performance MRI imaging solution requires only 23m²* of floor space and with its low power requirement of 25kVA, this system can be installed in almost each and every building. During daily operation Toshiba Medical's ECO mode contributes to reducing energy costs even more.
*depending on building and construction type
Source: Toshiba Medical
More on the subject:
More on companies: