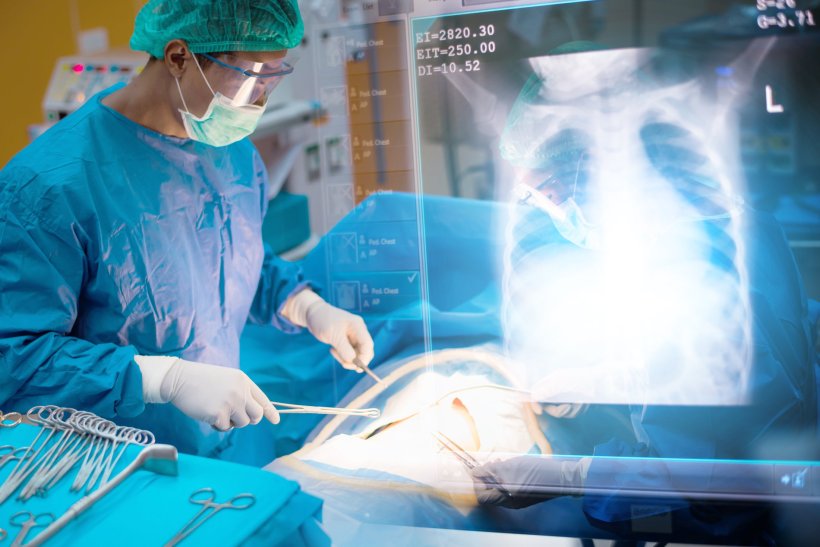 Image source: Adobe Stock/totojang1977
Article • RFA, MWA, CRYO and IRE under scrutiny
Thoracic interventions: new tools in the arsenal
Experts presented state-of-the-art and emerging techniques to treat chest tumours and discussed common issues in the management of pneumothorax at RSNA 2022. Current ablation methods in the thorax include radiofrequency ablation (RFA), microwave ablation (MWA), cryoablation (CRYO), irreversible electroporation (IRE) and pulsed electric field.
Report: Mélisande Rouger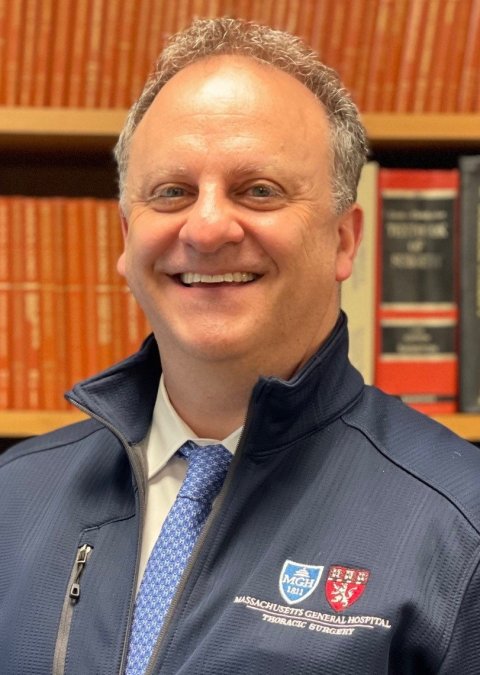 Transbronchial thermal ablation is an investigational method that could be interesting for the treatment of lung tumours, said Professor Michael Lanuti, MD, Director of Thoracic Oncology for the Division of Thoracic Surgery and the Thoracic Surgery liaison to the Massachusetts General Hospital Cancer Center in Boston. 'Image-guided thermal ablation is already adopted as a tool in the armamentarium for oligometastatic disease, lung cancers or in case of failure of stereotactic radiotherapy,' he told the audience.
Thanks to new technology providing higher resolution, surgical teams can now navigate to the lesion site using electromagnetic navigation bronchoscopy or newer navigation platforms such as ION and Monarch. For real time confirmation of position, they can use cone beam CT or CT fluoroscopy, or ultrasound bronchoscopy when it is available. 'The main benefit for bronchoscopic ablation is that it can reach nodules in the middle lung zone that cannot be reached with the percutaneous technique,' Lanuti said. 'If the bronchoscopic ablation is implemented with robotic navigation, the no-hand approach makes it possible to perform cone beam imaging without provider exposure to radiation.' The technique choice will depend on the lesion location – the concept of lung zone dependence, he explained.
Heat management in different tissues
'In the periphery, many of the approaches are applicable, but in the central zone, most are dangerous. This might be where image guided RFA or non-thermal pulsed electric field can play a role,' he suggested, adding that there are other factors to consider before deciding on therapy. 'CRYO is associated with less pain for a lesion that is located along the pleura or for peripheral location close to the chest wall.'
Heat management is a factor for the percutaneous approach as well as transbronchial thermal ablation. 'There's the suspicion that microwave could mitigate this phenomenon,' Lanuti said. 'But CRYO is usually preferred for lesions abutting airways.' Transbronchial thermal ablation should be performed in tumour locations that allow for it. 'The propagation of heat or cold is unreliable in a tissue where you had previous radiation,' he said.
Interstitial lung disease is under evaluation and thermal ablation coming down the airway might reduce the risk of pneumothorax. Transbronchial thermal ablation could be used as part of a one-stop-shop approach, where teams can diagnose and directly treat the lesions. 'We're still in the clinical trials. To be successful at this, you need to have a champion in your institution, and that can be either a pulmonologist or a thoracic surgeon. A lot of pulmonologists are moving in that space, as well as theragnostics interventionists, who can biopsy the lesion and treat it,' said Lanuti, who recommended using transbronchial thermal ablation for tumours smaller than 2 cm. 'The benefit is that it's repeatable, and with bronchoscope techniques, perhaps there's less pneumothorax. We need prospective studies to standardize the technique,' he concluded.
Chest tube management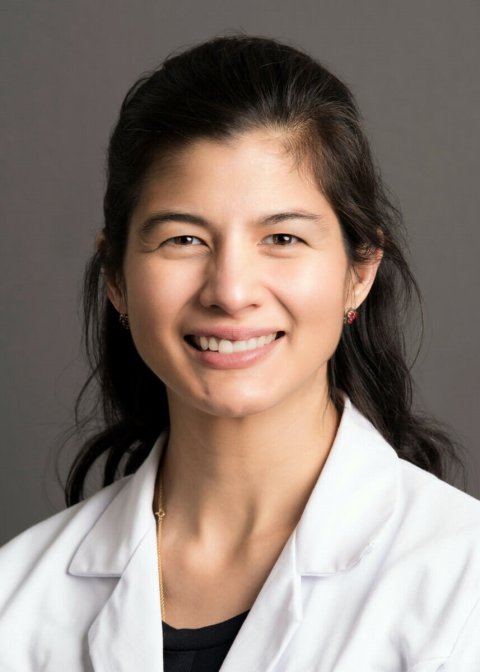 In the following talk, Maria Lucia Madariaga, MD, Assistant Professor of Surgery at the University of Chicago, focused on the finishing touches of chest tube placement after pneumothorax (PX), an action that is required in 2 to 15% of all PX cases. 'When a patient has a lot of soft tissue or they're obese and you put a pig tail in, the pig tail could migrate out of the pleural phase even though it may look like it's still attached to the skin,' she said. The two most important things to remember in this scenario are how to tape the tube to the patient and how to secure the chest tube connections, she explained. 'A loose chest tube stitch could also have fatal consequences. It's very important in your daily examinations of the patient to make sure that attachments are attached to the patient. Bad stitching of the chest tube can lead to chest tube falling out. Once you saw the tube in, whether you do a single stitch at skin level or Roman sandal technique, make sure the tube is not able to move in and out.'
A Heimlich valve sometimes comes as part of the chest tube in surgeon kit as a way to evacuate air. However, some surgeons may be confused as to what to do with it, Madariaga said. 'One common misconception is that the valve is placed in series with the whole chest tube contraction. You don't need to use this valve unless you're taking the patient home.' A bad tape job is when the connection is obscured. 'The tubing connecting to the pleurevac and the tubing connecting to the patient could be completely disconnected within this tape monster and you would never know,' she said. A good way to secure connection is to make it visible, 180 degrees from the tubing and to use one single line of tape. 'Using tie bands at the connection sites can also show you that the connection is secure and visible,' she suggested.
Connection check for long-time intubated patients
After the tube has been placed, it is kept either on suction, to make sure that the lung is fully adhered to the chest wall, or on waterseal, as an intermediate step when suction is not necessarily needed. On their daily rounds, medical teams should assess for crepitus at the site of the chest tube, she recommended. 'If the patient is on positive pressure ventilation or unstable, you might consider not taking the tube out.'
Looking at the chest tube itself, teams should check the tape to make sure it's secured to the skin. 'If a patient has been intubated for a long time, those stitches might erode through the skin and it might be able to come out quickly,' the expert cautioned. 'Make sure that all the connections are intact, because if you're trying to assess for an air leak, for example, you won't have an accurate reading if there's a kink in your tube.'
Looking at the pleurevac or any other device connected to the chest tube, teams should watch out how much volume is coming out in a 24-hour period. 'You won't take out the tube if there's too much volume. Another sign of the chest tube functioning is if the water column on your pleurevac is tidaling when you open it.'
Profiles:
Michael Lanuti, MD, is Associate Professor of Surgery at Harvard Medical School and Director of Thoracic Oncology for the Division of Thoracic Surgery and the Thoracic Surgery liaison to the Massachusetts General Hospital (MGH) Cancer Center.
Maria Lucia Madariaga, MD, is Assistant Professor of Surgery at the University of Chicago specializing in general thoracic surgery and lung transplantation. She is the principal investigator of the Organ Perfusion Laboratory at the University of Chicago, which uses ex vivo perfusion technology as a platform to address questions in transplantation tolerance, oncology and lung microbiome.