The Robert Koch Foundation announces the 2013 laureates
Robert Koch Award 2013 goes to Jeffrey I. Gordon for pioneering studies of the human microbiome; Anthony S. Fauci receives the Robert Koch Gold Medal 2013 for outstanding scientific contributions to HIV research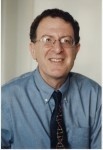 The Robert Koch Foundation will honor Jeffrey I. Gordon, M. D., the Dr. Robert J. Glaser Distinguished University Professor and Director of the Center for Genome Sciences and Systems Biology at Washington University in St. Louis, USA, with the renowned Robert Koch Award 2013, endowed with EUR 100.000. In addition, Anthony S. Fauci, M. D., Director of the National Institute of Allergy and Infectious Diseases, part of the National Institutes of Health, in Bethesda, Maryland, USA, will be awarded the Robert Koch Gold Medal 2013.
The Award Ceremony will take place on November 15, 2013 at the Berlin-Brandenburg Academy of Sciences and Humanities.
Professor Jeffrey Gordon is being honored with the Robert Koch Award for his pioneering work on the importance of our body's trillions of resident microbes (microbiome) for health and disease. Because of Professor Gordon's outstanding work, we now understand how the microbiome shapes many aspects of our physiology, metabolism and immunity.
In honor of his life's work in the field of immune regulation in the acquired immunodeficiency syndrome AIDS, Dr. Fauci will receive the Robert Koch Gold Medal. He is not only an exceptional scientist, but has also significantly influenced infection research as well as the public and political perception of infectious diseases.
The Robert Koch Award is presented annually and is one of the most prestigious and renowned scientific commendations in Germany. Under the patronage of the Federal President Joachim Gauck, the Robert Koch Foundation promotes scientific basic research into infectious diseases and other common diseases.
The prize is named after Robert Koch (1843 – 1910), the researcher who is considered as one of the founders of microbiology. He was awarded the Nobel Prize in Physiology or Medicine for his tuberculosis findings in 1905.