Article • Robotics
The rise of intelligent machines in healthcare
Knowledge modules, speech interfaces, robotics, analytics, and the Internet of Things demonstrate advances in intelligent computing in industries such as transportation, retail, and financial services. What role have they taken on the healthcare stage?
Report: Sascha Keutel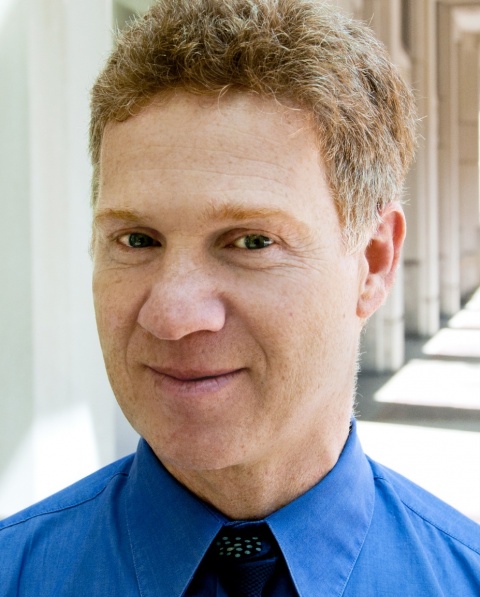 In his keynote speech, to be presented at the innovation preconference workshop at HIMSS 2016, Kenneth Kleinberg, Managing Director for The Advisory Board Company, points out that intelligent machines in healthcare 'include intelligent service assistants, remote patient monitoring systems, intelligent symptom checkers, (semi) autonomous medical devices, robot hospital or home assistants, and predictive modelling systems.'
Intelligent computing includes various technological approaches. Constraint-based reasoning, for example, is often used for scheduling problems; inference-based systems are used where experts can describe their knowledge in terms of rules but not the specific order that those rules need to 'fire', and machine learning and neural networks are often used where past data is available to train a model to produce useful results in new, yet similar, situations.
Kleinberg has categorised six key areas in which intelligent computing are affecting the healthcare system and the kind of issues they can address:
Intelligent Information Gathering and Sensing (Internet of Things) - What do we know about the patient and his/her changing environment to aid in his/her health? Example: Humber River Hospital in Toronto, working with CGI and ThoughtWire to help the hospital respond more efficiently to "code blues"
Intelligent Interaction and Service - How can we communicate with our systems in a more natural manner? Example: MD Anderson's Patient Concierge using technology from Cognitive Scale to assist patients in choosing restaurants and housing
Intelligent Diagnosis and Care Plans - What's wrong with the patient and what type of evolving treatment plan would be most effective? Example: Modernising Medicine using technology from IBM Watson to assist in diagnosis
Intelligent Medical Devices - How can we automate and adjust medical devices to be more real-time, accurate, and responsive? Example: Johnson & Johnson's Sedasys for anaesthesiology automation
Robotics - What roles can robots take to assist with the mundane, dangerous, or complex jobs of humans? Example: University of California San Francisco Mission Bay use of TUG Robots by Aethon to deliver supplies throughout the hospital
Advanced Business Intelligence/Analytics - What can we learn from our data, and how can we predict future states and act on that knowledge? Example: Ayasdi use of Topological Data Maps at Mt Sinai to identify different types of Diabetes
There are many tasks from the simplest to the most complex that can potentially be done more accurately, efficiently and rapidly than by poorly trained, overworked, or overwhelmed healthcare workers and providers.

Kenneth Kleinberg
'These types of intelligent systems will examine large and varied sources of information, search literature, direct questions and information retrieval, provide ranked options and alternatives for providers to consider, predict outcomes, adjust with new data, and reduce and eliminate unnecessary workflow steps, Kleinberg explains. So, there is no doubt that those intelligent machines will transform diagnosis, treatment and workflow for patient care. However, might they disrupt healthcare? Kleinberg is positive: 'Absolutely – there are many tasks from the simplest to the most complex that can potentially be done more accurately, efficiently and rapidly than by poorly trained, overworked, or overwhelmed healthcare workers and providers.'
Clearly they have an impact on the healthcare industry. The question is whether they could present a risk for patients. Kleinberg is cautious: 'They can be dangerous if not properly configured, "trained", monitored, and kept up to date. Training involves adapting the model to produce correct answers by showing the model combinations of correct situation/response pairings. Closed loop systems are especially risky and require considerable testing and often regulatory approvals.'

Profile:
As Managing Director for the Advisory Board Company, Kenneth Kleinberg, specialises in helping healthcare stakeholders in the USA and abroad with IT strategy, including EHRs, HIE, and mobile computing. Most recently, Kleinberg served as VP of business development at Health Language (now Wolters Kluwer), where he focused on the adoption of medical terminology management solutions. He holds a BSc in biology from The State University of NY, Albany and an MA in neuropsychology from Queens College, New York. He is a HIMSS Fellow and is currently serving on the Connected Patient Committee.
The Advisory Board Company is a global technology, research and consulting firm specialising in healthcare and higher education. It aims to provide strategic guidance, actionable insights, cloud-based software solutions, and comprehensive implementation and management services to more than 230,000 leaders at 5,200 member organisations.