Swedish firm to aid UK's cancer treatment delivery
As part of its national cancer program, the United Kingdom's National Health Service (NHS) is currently investing in increased capacity for radiation treatment of cancer.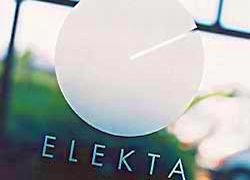 These investments, sponsored by the Department of Health, are providing funding, which is applied for by the NHS hospitals and released in so-called 'waves'. Recently, the awarded tenders in the 9th wave were announced.

Among these, the Swedish firm Elekta, which specialises in advanced radiation therapy, comprehensive cancer management and non-invasive treatment of brain disorders, has been appointed to deliver six advanced digital linear accelerators for radiation therapy to five UK hospitals: Guy's Hospital in London, New Cross Hospital in Wolverhampton, Queen Elizabeth Hospital in Birmingham, Poole General Hospital and Southampton General.
In total, the orders are valued at over £6 million.

The hospitals will install Elekta Synergy, fully equipped with precision IMRT, real-time portal imaging and the most clinically advanced 3D X-ray volume imaging for Image Guided Radiation Therapy (IGRT).

In addition to choosing Elekta's clinical solutions, three of the hospitals will install image-guided treatment management systems from IMPAC Medical Systems, an Elekta company. These will connect treatment planning systems, imaging systems and the radiation therapy delivery equipment - regardless of manufacturer.