Article • Neurology
Supercomputer helps create 3D synthetic brain models
Scientists are using artificial intelligence (AI) and the Cambridge-1 supercomputer to synthesise artificial 3-D MRI images of human brains and create models that show disease states across various ages and genders.
Report: Mark Nicholls
The Synthetic Brain Project is focused on building deep learning models which have been developed by King's College London (KCL) and NVIDIA data scientists and engineers as part of The London Medical Imaging & AI Centre for Value Based Healthcare.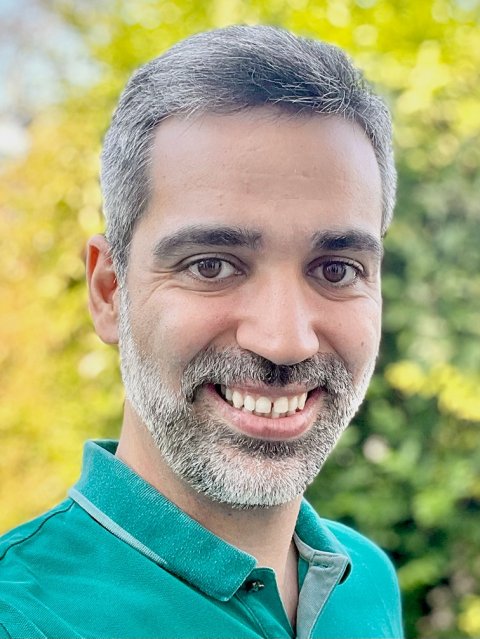 Dr Jorge Cardoso, Senior Lecturer in Artificial Medical Intelligence at KCL and CTO of The London AI centre for Value Based Healthcare, said that the Cambridge-1 supercomputer has the necessary computing power to train models of the size needed for this process, along with the speed to make development cycles fast and feasible. The AI model has learned what human brains look like by examining many images, Cardoso explained, with Cambridge-1 being used to teach AI models to generate synthetic brain images from previous MRI brain scans from the UK Biobank and NHS. 'We can then sample from this model by providing the subject characteristics, such as age and sex, and retrieve the newly-generated images. 'This solves the problem of scarce data, as we can generate as much data as we want, and also the problem of privacy, because we can learn from synthetic data rather than real data. As the models learn to generate brains with/without pathologies, and in young and old age, we can then study these images to better understand the effects of pathology and ageing to give us a better understanding what actually changes in these brains.'
This could mean better and earlier diagnosis, which would be naturally beneficial to most patients, because early treatment commonly improves outcomes

Jorge Cardoso
This, he added, will help to diagnose neurological diseases, such as stroke, dementia, brain cancer and multiple sclerosis, based on brain MRI scans – or predict diseases that a brain may develop over time and enable preventive treatment. Researchers hope that by generating an infinite number of images with/without pathology from many ages, genders and ethnicities, they can then train other AI algorithms to learn to identify which images are pathological and which are not.
Cambridge-1 enables accelerated generation of synthetic data that offers an understanding of how different factors affect the brain, anatomy, and pathology. Scientists can 'ask' the models to generate an almost infinite amount of data, with prescribed ages and diseases and, from there, help tackle problems such as how diseases affect the brain and when abnormalities might exist. 'This could mean better and earlier diagnosis, which would be naturally beneficial to most patients, because early treatment commonly improves outcomes,' Cardoso pointed out. 'A better understanding of how diseases affect the brain can also help develop new therapeutics.'
The Cambridge-1 supercomputer has been pivotal in this aim, because the previous biggest computers – albeit very substantial in computing power – could not scale to the AI model size needed to produce good quality data.
Data availability can be a major issue, but Cambridge-1 is helping to solve that via its massive computational power to generate the large synthetic datasets for research and algorithm development. Cambridge-1 is one of the world's top 50 fastest supercomputers, built on 80 DGX A100 systems, integrating NVIDIA A100 GPUs, Bluefield-2 DPUs, and NVIDIA HDR InfiniBand networking. KCL researchers are leveraging NVIDIA hardware and the open-source MONAI software framework supported by Pytorch and NVIDIA's software solutions like cuDNN and Omniverse for visualising brains in the Synthetic Brain Project. Dr Cardoso, who led the team and developed and trained the AI model, said a next step is to expand the process to other body parts and disease, and in a longitudinal progression.
Profile:
With more than 12 years expertise in advanced image analysis, big data, and artificial intelligence, Dr Jorge Cardoso is senior lecturer in artificial medical intelligence at King's College London, where he leads a research portfolio on big data analytics, quantitative radiology and value-based healthcare. He is also Chief Technology Officer of the new London Medical Imaging and AI Centre for Value-based Healthcare.