Article • Mass spectometry
Strategies to advance cancer biomarkers
Cancer biomarker testing represents an important element of the clinical biochemistry service, yet progress in this area in the last two decades has been slow.
Report: Mark Nicholls
With no major new serum cancer biomarkers introduced into clinical use within the last 10 years - despite advances in various omics technologies - experts are continuing to work hard to unlock the technological potential to advance the diagnostic and treatment options available to patients.
shutterstock/Jarun Ontakrai
Strategies to discover and validate novel biomarkers
A symposium on advances in biomarker discovery, will examine strategies for discovering and validating novel cancer biomarkers by using a combination of omics technologies, during the EuroMedLab 2017 congress in Athens this June.* Among the speakers will be Dr Vathany Kulasingam, from the University Health Network in Toronto, Canada, who will focus on mass spectrometry as a tool for cancer biomarker discovery. 'Mass spectrometry,' she pointed out, 'is a powerful analytical tool and the use of this technology for this application is not novel. However, very few serum cancer markers have reached the patient. For what reason? What are the hurdles?'
The huge complexity of the human proteome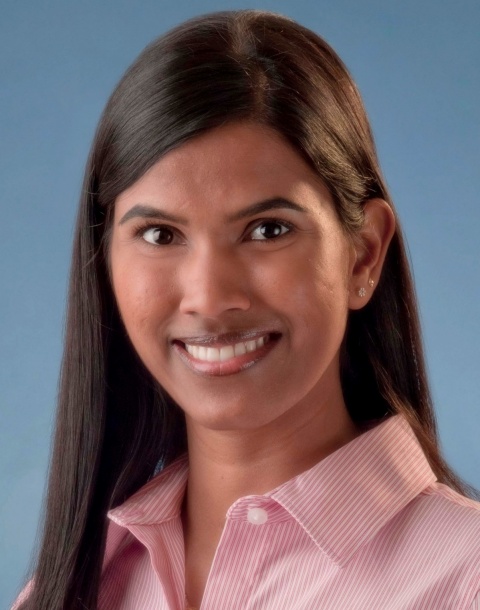 Points she will focus on are the challenges associated with biomarker discovery, including the complexity of the proteins and human proteome, the importance of having a good biorepository and a good study design to avoid bias. 'It's important to use this technology to help us understand the biology of the disease,' she added. 'We must have a fundamental initial question to ask and we have to understand the disease and its biology. We can use mass spectrometry to help us understand that and then refine our questions better.' However, a major challenge has arisen due to the under-estimation of the human proteome complexity. While there are ~20,000 protein-coding genes, Kulasingam said, the human protein is estimated to have 500,000-1,000,000 proteo forms because of single nucleotide variants, alternative splicing and post-translational modifications.
'Mass spectrometry can provide both structural as well as quantitative information, that's the key. Will this yield novel biomarkers? I'm not sure yet because we do not have such data, but I think this is one avenue to explore. We now have a strong understanding of the importance of good study design, appreciating pre-analytical considerations, asking the correct biological questions, and we understand the importance of having good biorepositories.' That need for good clinical information and samples is now more clearly recognised for biomarker discovery and validation, particularly after work carried out using more conveniently accessible samples had unintentionally led to false discoveries.
No major discovery since the '80s
With limited discoveries in serum biomarkers, with nothing major since the 1980s, Kulasingam believes the way is now clearer to advance cancer biomarker discovery but adds, 'We have come a long way but I think we still have a while to go.' This symposium in Athens will offer participants a greater understanding of how systems biology can contribute to new biomarker discovery while highlighting the difficulties associated with cancer biomarker discovery and why many promising cancer biomarkers fail in the clinic.
Also speaking at the session is Henry Rodriguez, Director of the Office of Cancer Clinical Proteomics Research at the National Cancer Institute at NIH, focusing on 'Proteogenomic analysis of cancer: New opportunities in cancer biology and precision medicine', and Professor Catherine Alix-Panabières from the Faculty of Medicine at the University of Montpellier, on 'Gfr and drug dosage adaptation: are we still in the mist?'
* 12 June. 10.30am-12.30pm. 'Advances in cancer biomarker discovery' symposium. Lambrakis Hall, Megaron Athens International Conference Centre.
Profile:
Vathany Kulasingam is a clinical biochemist at the University Health Network in Toronto, an Assistant Professor at the Faculty of Medicine, University of Toronto and Fellow of the Canadian Academy of Clinical Biochemistry. Her current interests include novel tumour biomarker discovery and application of proteomics to clinical practice.