Spain's International Centre of Excellence for Bariatric Surgery
Report: Eduardo de la Sota
The Academe Hospital of Bellvitge, which is
part of the Catalan Health Institute, has been designated an International Centre of Excellence for Bariatric Surgery (ICE) by the Surgical Review Corporation (SRC), a US-based non-profit-making organisation that aims to 'advance the safety, efficacy and efficiency of bariatric and metabolic
surgical care'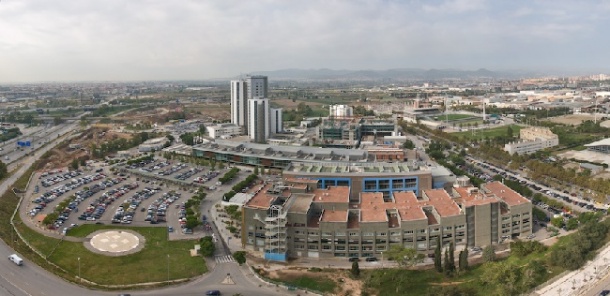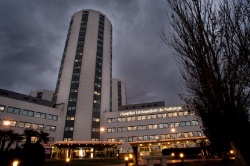 The SRC developed its ICE programme and guidelines to ensure the safest highest quality of care is delivered to bariatric surgery patients, regardless of where in the world they have their surgery performed. Prior to designating the title, facilities and surgical process are carefully assessed to ensure they fall in line with the SRC's stringent criteria. The Academe Hospital of Bellvitge (HUB) came under that scrutiny – and passed muster.
The ICE designation is awarded not only to an institution but also individual surgeons – in the case of HUB, Dr Jordi Pujol Gebellí, Co-Director of the Bariatric and Metabolic Surgery Specialty and Director of International Training Courses for Bariatric and Metabolic Surgery at HUB. He performed the first laparoscopic surgical procedures at the hospital, has received numerous awards for his research in that field, and is a member of the Spanish Society for Bariatric Surgery.
'Receiving ICE designation reflects the willingness of our staff to be measured against the highest standards of performance,' he said. HUB is located in the Hospitalet de Llobregat area of Barcelona, HUB serves a population of approximately two million people. It is consistently ranked among the top 20 hospitals in Spain and certified as a thirdlevel centre, allowing the hospital to treat the most complex health check cases. HUB is a member of the Biomedical Research Institute of Bellvitge (IDIBELL) and certified by the Carlos III Research Institute of the Agency of Science and Innovation for the highest level of research.
'We are always updating our results for comparison to international levels,' said Dr Pujol, adding: 'We are also assessing diabetes surgery in patients with BMI of 30-35, robotic bariatric surgery as well as the evaluation of the gastric plication technique.' The patients who benefit most from bariatric surgery, he said, are those with a BMI of 40 and BMI of 35 with severe comorbidities, and diabetic patients with BMI of 30-35, cases with sleep apnoea that use CPAP masks, morbidly obese patients with severe arthropathy or high blood pressure.
Due to what he calls the 'actual epidemic – globesity' he sees a future in which we need to treat the greatest possible number of patients – in controlled, accredited institutions. What would such institutions need to set up? 'Bariatric surgery is a subspecialty of gastrointestinal surgery with an important global projection due to its exponential increase,' he pointed out, adding: 'There's a general need for training in gastrointestinal surgery and advanced digestive laparoscopy. The global training will be five years of general and another 4-5 years between advanced laparoscopy and bariatric.
You need extensive knowledge in terms of possible complications. Hospitals, practices, all structures and related services, psychiatry, pneumology, endocrinology, the dietician must all be adapted to these patients. 'As one of the pioneering bariatric centres in Europe, HUB and Dr Pujol have truly demonstrated a singular staunchness to bariatric surgery,' said Dr Raul Rosenthal, Chairman of the IBSRC and a bariatric general practitioner at the Cleveland Clinic in Weston, Florida. 'Patients from around the country and province can now choose to have their course of action performed by a centre that has met the global standard of excellence in bariatric surgical care.'