Siemens and Asklepios Expand Cooperation in the IT Sector
Press release from Siemens
A cooperation agreement as part of the Asklepios Future Hospital programme seals practice-related advancement of the Siemens hospital information system i.s.h.med. The companies sealed their cooperation by signing an agreement within the "Asklepios Future Hospital (AFH)" programme on Thursday at Medica.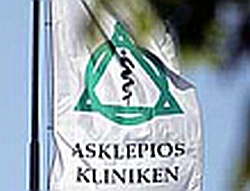 Siemens Healthcare and the Asklepios Hospitals will continue to strengthen their cooperation in the information technology (IT) sector. The hospital information system i.s.h.med, installed to date in eight major hospitals of the Asklepios hospital chain, will be expanded by adding elements that further enhance its performance, including a modern user interface with intuitive handling, service-oriented architecture and a clinical process-management system.
i.s.h.med is an SAP-based hospital information system which has operated successfully in approximately 150 German hospitals and is a key tool in the planning, management and communication of clinical processes. Now, the current installation of i.s.h.med is undergoing further expansion in parts of the Asklepios group within the development strategy "i.s.h.med goes Soarian". First results will be available by end of December 2008.
Focusing on Intuitive Usability and Information Management
The development partnership of the two companies focuses on two areas. First, the new user interface technology of i.s.h. med will introduce users to the world of intuitive handling and thereby achieve a higher usability. Second an innovative information management system will be established. The documentation workstation, dubbed "Ward", is an initial key stage in this development process. "Ward" maps routine clinical situations to enhance efficiency in two primary areas. The aim is speeding up patient diagnosis and treatment in routine cases.
Project "Clinical Pathways"
The project "Clinical Pathways" is the starting-point of the development partnership between Siemens and Asklepios. Here, hospital staff knowledge and experience is applied to drawing up clinical treatment pathways and is implemented to produce transparent documentation of treatment sequences. The project will enable examinations to be performed in a more focused manner and will reduce the number of questions. Treatment processes can be compared more easily helping inexperienced staff.
Since all sectors can obtain information about the current progress of treatment at all times, resource planning in the hospital is streamlined. For hospital administrators, proactive bed allocation management is a critical factor in decision-making and has a positive long-term impact on cost and time budgets.
If the project is successful, it is planned to launch the project "i.s.h.med goes Soarian" in all Asklepios Hospitals in Hamburg. Within the cooperation Asklepios has declared to demonstrate the installation and further development of i.s.h.med to interested parties and to illustrate its use in a customer's live situation.
Dr. Bernd Montag, CEO of the Imaging & IT division at Siemens Healthcare said "As a new partner of the Asklepios Future Hospital Program, we will work with Asklepios and the other partners driving ahead our approach to integrated healthcare more effectively and more rapidly ".
The goal of the programme is to create a platform for technological and process-related developments in integrated healthcare. For both partners the principal of "open innovation" is the key factor to achieve the maximum potential using technological infrastructure.

For more information visit www.siemens.com

More on the subject:
More on companies: