Risk Reduction and Inter-professional Collaboration for TB Infection Control
A practical Toolkit for those involved in TB worldwide
The International Council of Nurses (ICN) has launched an exciting, informative and practical toolkit for everyone involved in TB care and control. Entitled "Risk Reduction and Inter-Professional Collaboration for TB Infection Control", it comes at a time when increasing numbers of health care workers are falling victim to this preventable and curable disease.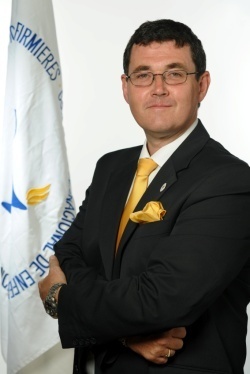 "Effective TB infection control can only be achieved through teamwork and inter-professional collaboration at all levels; senior government officials, front line workers, patients and their families all have a part to play," stated David Benton, ICN's Chief Executive Officer. "Only when everyone involved in the care of TB at all levels do their part and are recognised for their contribution can a health system aspire to excellence through the eradication of the scourge of TB."
The toolkit was developed as a result of the joint ICN / International Hospital Federation (IHF) / World Medical Association (WMA) / International Federation of the Red Cross and Red Crescent Societies (IFRC) training workshops for health professionals on infection control in South Africa, Brazil and Benin. These workshops are part of the ICN/Lilly MDR-TB Partnership which recognised the lack of suitable materials addressing inter-professional collaboration in TB.
The toolkit is divided into two parts – one of risk management and one on collaboration. It invites the reader to reflect on TB risk management and roles and responsibilities of all key players in TB management at hospital, community and national levels. Its easy-to-use, interactive format includes group exercises, planning tools and quick reference guides which can be photocopied and distributed to encourage interprofessional teams to work on improving the local situation.
ICN and its partners are committed to supporting teamwork and collaboration and will continue to work to strengthen TB care and control in what is one of the most complex but resolvable challenges of our time.
The toolkit is available from the ICN website in six languages: English, French, Spanish, Chinese, Russian and Portuguese here.