Screening
Risk-free pre-natal examination
The newly founded Tübingen company CENATA GmbH has been offering the Harmony non-invasive pre-natal test since May 2015. CENATA has obtained a licence from the U.S. company Ariosa Diagnostics, and is now the only company in the world outside the United States that is permitted to conduct the analysis and evaluation. This examination enables pregnant mothers to test their unborn children for common chromosomal disorders and abnormalities in the X or Y chromosome risk-free from the tenth week of pregnancy.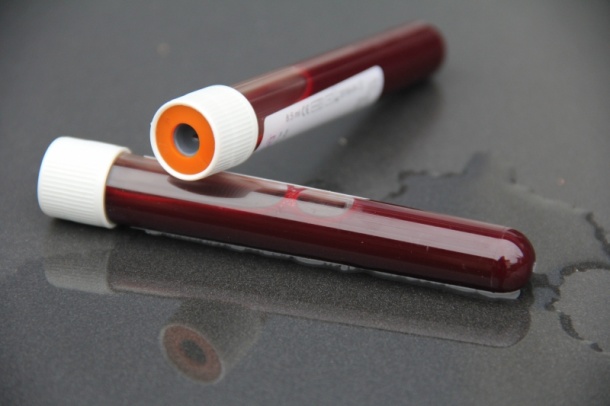 In industrialised countries such as Europe, the United States and Australia, the average age at which women are giving birth is continuing to rise. Older women have a greater risk of giving birth to a child with complications such as chromosomal disorders, so doctors frequently recommend a pre-natal diagnosis to determine as early as possible whether the child has any abnormality. Until recently, this was only possible using amniocentesis, which cannot be done before the 16th week of pregnancy. This procedure involves inserting a needle into the amniotic sac to remove some amniotic fluid for testing, and carries the risk of causing a miscarriage.
As an alternative, blood tests can be carried out on the mother, taking advantage of the fact that genetic information about the embryo is transferred through the placenta into the mother's bloodstream. CENATA GmbH from Tübingen has been offering this kind of non-invasive test since May 2015. The CE-certified Harmony Test can detect the presence of the most common chromosomal disorders, including trisomy 21 ("Down Syndrome"), trisomy 18 and trisomy 13. It can also detect abnormalities in the X or Y chromosome and determine the gender of the child. From the 10th week of pregnancy, the quality of the information in the mother's bloodstream is good enough to analyse the foetal DNA. "This uses a sophisticated algorithm.. In the lab, we reproduce certain sections from the mother's blood and analyse them," explains Dr. Kai-Jürgen Lüthgens, co-founder and Managing Director of CENATA GmbH.
Until now, all samples had to be sent to the United States and evaluated there. Finally, in 2014, CENATA obtained a licence from Ariosa Diagnostics in the United States. "In May 2015, CENATA became the first company outside the United States that is permitted to conduct the analysis and evaluation itself, so that no confidential information leaves our building," assures Dr. Dirk Biskup, also Managing Director of CENATA GmbH. The company is already planning further growth in the STERN BioRegion. "Along with the laboratory premises of our shareholder and partner company CeGaT GmbH, we currently have enough space," says Dr. Biskup.

Source: BioRegio STERN Management GmbH