News • Risk of miscalculations
Researchers point out flaws in current Covid-19 models
Reports from Imperial College regarding the spread and the effects of Covid-19 had considerable policy impacts in several European countries. But the models that informed the reports have considerable flaws, and are not sufficient to draw the conclusions that were published.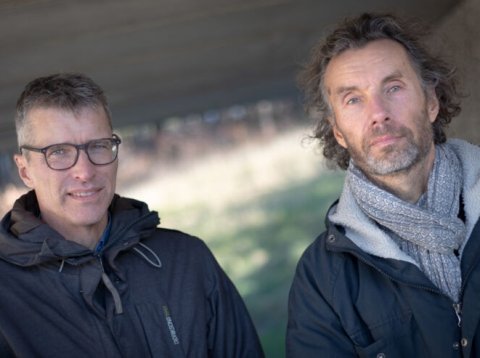 This is according to researchers from universities including Linköping University (LiU), in an article in Nature.
"There is too great a distance between the adaptation to reality in the models and the firm recommendations that were issued. As planners of healthcare resources, we have no use for over-confident recommendations based on such shaky data – it would cause problems in healthcare in an already tough situation", says Toomas Timpka, professor of social medicine at Linköping University, LiU, and senior consultant physician at Region Östergötland, where he is in charge of planning healthcare resources.
Recommended article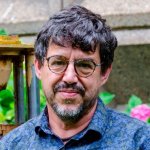 Article • The math behind corona
Mathematical models can help shed light on the evolution of the coronavirus pandemic, according to Spanish mathematician Juan Luis Fernández Martínez, who predicted Spain could have between 90,000 and 160,000 infected patients. The next trend in epidemic data science will be to issue prediction models that focus on early detection.
Toomas Timpka and Fredrik Gustafsson, professor of sensor informatics at LiU, have, together with researchers at Lund University, KTH Royal Institute of Technology and Uppsala University, studied models from Imperial College which estimate the efficiency of various societal measures in preventing the spread of Covid-19. These models have affected the strategies of many countries, not least the United Kingdom which suddenly changed strategy and went into lockdown on 24 March based on the first report from Imperial College. "As the models are so hugely influential, they deserve a more in-depth analysis of the bases, assumptions and data that they rest upon", says Fredrik Gustafsson.
The Swedish research group used the original code from Imperial College to conduct a sensitivity analysis of the models. The analysis showed that very small changes to the input greatly affect the result – and consequently also conclusions and recommendations. Fredrik Gustafsson says that there are too many parameters and degrees of freedom in the models than can be explained by the available data.
Politicians and decision-makers should take care when basing their decisions on non-validated and sensitive models, and this also applies when countries in lockdown are to be opened up

Fredrik Gustafsson
According to the study by the Swedish research group, the models from Imperial College were not validated properly. Because the societal measures were implemented at roughly the same time, it is difficult to determine which measure was most effective in slowing the spread of the virus. "Politicians and decision-makers should take care when basing their decisions on non-validated and sensitive models, and this also applies when countries in lockdown are to be opened up. Models must be scrutinised carefully and broad interdisciplinarity is required when developing and validating these types of models", says Fredrik Gustafsson.
The results from Imperial College showed that total lockdown was the measure that in the spring dampened the spread of the virus in Europe in all the modelled countries – with one exception. In Sweden a different measure was the explanation – a measure that appeared to be almost ineffectual in the other countries. "It's improbable that every country but one introduces an effective lockdown, but that a different measure proves unusually effective in that one country," says Fredrik Gustafsson.
The interdisciplinary research group, with broad-based expertise in fields such as automatic control, medicine, information technology and behavioural science, documents in the study further examples of inconsistencies. "When you build complex models on which to base prognoses, you normally validate them by going back and testing them on historical data, in order to ensure as far as possible that the model is correct. For instance, weather forecasting has improved greatly in recent years; meteorologists have added new parameters over time, and have then validated the results against historical data. But epidemiology is different, both in terms of available historical data and modeling tradition", says Fredrik Gustafsson.
Fredrik Gustafsson and Toomas Timpka have now joined forces in an interdisciplinary research project, RIDES, in order to further refine the models that Toomas Timpka, Armin Spreco and their colleagues have worked on for many years. These models are based on real data and are validated thoroughly.
Source: Linköping University