Image source: Unsplash/KOBU Agency
News • Coronavirus in EHR data
COVID-19 data saves lives in Spain
HM Hospitales, a leading Hospital Group in Madrid, decided to provide the international scientific community with totally anonymized health data regarding patients being treated for the SARS-CoV-2 virus in their facilities.
From April, 25th onwards, the 'COVID data save lives' contents will be distributed online, free of cost and other access barriers to worldwide health care institutions, universities, and scientific organizations in order to help them developing a comprehensive clinic knowledge, adhering to guidelines and protocols in patient management during this pandemic. HM Hospitales will release 2,157 de-identified EHRs that account several interactions during COVID-19 treatment, such as diagnoses, treatments, inpatient care, ICU stay, discharge and/or Exitus, along with many other factors including laboratory results and medical imaging.
Recommended article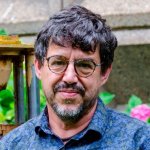 Article • The math behind corona
Mathematical models can help shed light on the evolution of the coronavirus pandemic, according to Spanish mathematician Juan Luis Fernández Martínez, who predicted Spain could have between 90,000 and 160,000 infected patients. The next trend in epidemic data science will be to issue prediction models that focus on early detection.
Since most existent databases related to COVID-19 mainly focus on demographics, this project will become relevant to health care and scientific practitioners by guaranteeing them availability of clinical data to build a broader and more reliable analysis of SARS-CoV-2's behavior.
The main purpose of 'COVID data save lives' is to make progress discovering new insights about the virus, combining clinic data, artificial intelligence and expert research processing to propose models for predicting virus evolution, epidemiology, treatment response (and no-response) and vaccine development to help population to battle against the virus.
The clinical data sets will scale over the coming weeks and months to eventually aggregate millions of data points that will be updated and curated until the pandemic is over.
To access this initiative, it is mandatory to submit an application via e-mail to coviddatasavelives@hmhospitales.com which will be assessed by the HM Hospitales Data Science ethics committee.
Source: HM Hospitales