Image source: Adobe Stock/Mark Kostich
Article • Nuclide shortage
Radiotherapy: Nuclear waste as a potential source?
Molecular radiotherapy shows great potential in becoming a more mainstream treatment for cancer, but the field is being hampered by a limited radionuclide supply.
Report: Mark Nicholls
Delegates to the virtual NCRI (National Cancer Research Institute) festival session "How do we make the most of molecular radiotherapy? Novel radiotherapeutics and individualised therapy" heard details of the rapidly advancing area of molecular radiotherapy with presentations covering clinical developments, radiation physics and radiochemistry.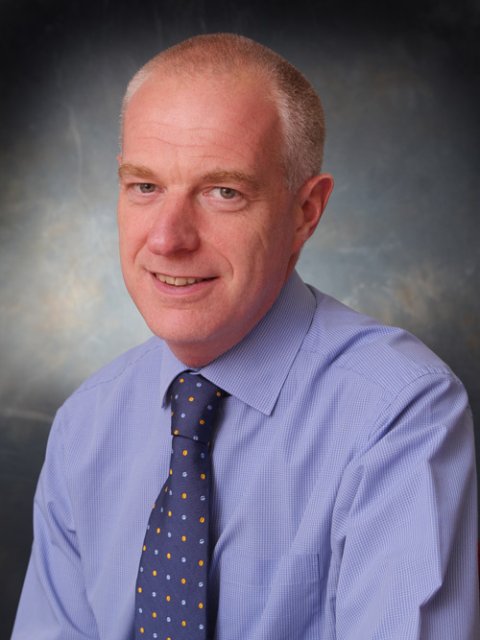 The session was co-chaired by Dr Glenn Flux, Head of Radioisotope Physics at the Royal Marsden Hospital and Institute of Cancer Research in London, and Professor Jon Wadsley, a Consultant Clinical Oncologist at Sheffield Teaching Hospitals NHS Foundation Trust and the Weston Park Cancer Centre in the UK. In his opening remarks, Professor Wadsley attested to molecular radiotherapy being a growth area on its way from the treatment of rare niche cancers to a more mainstream therapy. However, he conceded: 'There is still a lot we don't know about how we make best use of molecular radiotherapy.'
Among these areas, highlighted by the NCRI Clinical and Translational Radiotherapy Research Working Group (CTRad) to develop the field in the UK, are the need for an appropriate infrastructure in terms of equipment and workforce; the importance of developing an evidence base for these treatments; and optimising molecular radiotherapy treatments, particularly through dosimetry and being able to personalise treatments. While some progress has been made in these regards, 'there is still a lot of work to be done,' he added. Advances were also being hampered by an insufficient supply of radionuclides in the UK, and funding issues for studies in this field.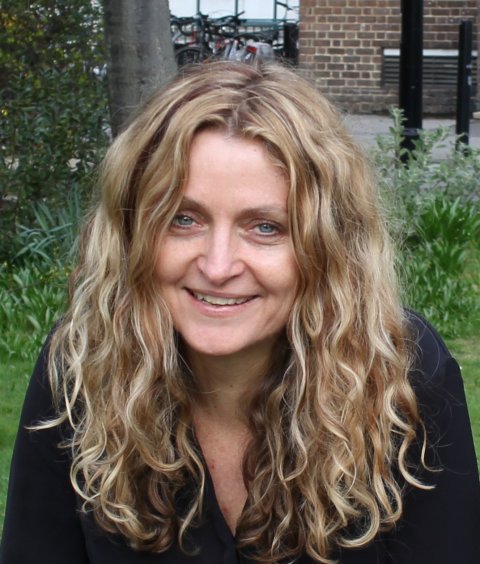 Dr Jane Sosabowski, from the Barts Cancer Institute (BCI) at Queen Mary University of London, looked at the future growth and potential of molecular radiotherapy. During her presentation "Novel radiotherapeutics and the growth of molecular radiotherapy," she reported on the field's unprecedented expansion, with much excitement generated around radionuclides. Cytotoxicity of these alpha particles had been cause for concern – however, these appear to have alleviated and made way for a new prospect of wider use of molecular radiotherapy, Dr Sosabowski said. 'There is also some exciting work going on in moving from beta particle emitters to alpha particle emitters, which seem to have some really remarkable therapeutic effects.' However, she pointed out ongoing availability issues for radionuclides, which threaten to hold back further progress: 'We cannot do anything unless we have access to these radionuclides if we want to work with alpha therapies, which is really where most of the research interest is focused at the moment.'
We will see some expansion in PET to be able to see if patients are eligible for treatments, but also to follow response to therapy, so these diagnostics and therapeutic radionuclides go hand in hand

Jane Sosabowski
In the UK, the lack of domestic supply sources complicates the issue. Creating radionuclides from nuclear waste is a potential solution, which is currently being explored by the National Nuclear Laboratory, Sosabowski reported. She expressed hope for the industry to find additional ways to increase production, putting an end to this issue and paving the way for further advances in molecular radiotherapies. Beyond this, the expert urged the nuclear medicine community to be ready for upcoming new therapies: 'We will see some expansion in PET to be able to see if patients are eligible for treatments, but also to follow response to therapy, so these diagnostics and therapeutic radionuclides go hand in hand.'

Due to the critical shortage in the UK, advances associated with alpha particle emitters are mainly seen in the US and Europe, where availability is better. However, there remains an ambition in the UK to expand the field in terms of research, clinical trials, commercial interactions, and patient access and create opportunities in the area of personalised medicine, Dr Sosabowski concluded.
The session also heard from Dr Anna Sundlöv, a senior consultant in oncology at Skåne University Hospital in Lund, Sweden, who discussed dosimetry in clinical trials with molecular radiotherapy, examining "what's in it for patients?"; and Dr Jonathan Gear, Principal Physicist at the Royal Marsden NHS Foundation Trust, who gave a presentation on the potential for personalised treatment with patient-specific dosimetry.
Profiles:
Dr Jane Sosabowski is Reader in Molecular Imaging in the Centre for Cancer Biomarkers and Biotherapeutics, Barts Cancer Institute, Queen Mary University of London. She leads the Cancer Imaging Laboratory at BCI, with a team of researchers working on the application of radiolabelled peptides, antibodies, and other carriers for imaging and molecular radiotherapy in preclinical models and translation to the clinic, with a particular interest in bringing novel therapy radionuclides into clinical use in the UK.
Professor Jon Wadsley is a Consultant Clinical Oncologist at Sheffield Teaching Hospitals NHS Foundation Trust in the UK with clinical interests in thyroid cancer, neuroendocrine tumours and pancreatic/biliary tract cancers, with a particular emphasis on molecular radiotherapy. His research mirrors these clinical interests, with a particular focus on thyroid cancer and neuroendocrine tumours. He is Clinical Director of the Sheffield Cancer Clinical Trials Centre, Cancer Specialty Lead for the Yorkshire and Humber Clinical Research Network and NIHR National Specialty Lead for Radiotherapy and Imaging.