Philips to acquire Tomcat Systems
Royal Philips Electronics recently announced it will acquire TOMCAT Systems Ltd., based in Northern Ireland. Terms of this acquisition were not disclosed. TOMCAT offers a software solution to collect and aggregate data relative to the cardiac care of patients, and allows for a comprehensive, patient-centric presentation of this data to care givers such as doctors and nurses.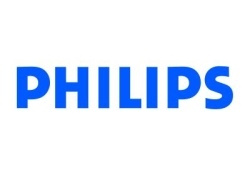 Through this acquisition, Philips will expand the use of information technology in healthcare – and specifically in its cardiology business – to improve patient outcomes and help hospitals work more efficiently. The transaction is expected to close in the second quarter of 2008, upon which TOMCAT will become part of the Healthcare Informatics business group within the Philips Healthcare sector.

Oran Muduroglu, General Manager of the Healthcare Informatics business group within Philips Healthcare, explains: "TOMCAT's solution is a great match with our current cardiology information systems, and as such already implemented as a total solution in various hospitals. Philips will now accelerate introduction of this integrated cardiology information solution in North America and in other selected markets."

TOMCAT's software addresses both the clinical and operational needs of a cardiovascular service line. It connects with different clinical information systems like cath lab workflow management systems, and picture archiving and communications systems (PACS). TOMCAT is able to seamlessly connect to Philips' Xcelera and Philips Xper Information Management, and also with systems from other vendors. TOMCAT's software also provides scheduling, staff and resource management, cost capturing, and the generation of reports and statistical information, thereby supporting the management of a cardiovascular service line.

TOMCAT is a privately held company developing, selling and supporting Cardio-Vascular Information Systems (CVIS). Demand for CVIS software is accelerating as awareness of the benefits of such systems at hospitals is growing, and it is estimated that the global industry for cardiology informatics, which includes comprehensive CVIS solutions, will grow to more than EUR 400 million in 2011 from an estimated EUR 275 million in 2008.
More on the subject:
More on companies: