Article • Catheter systems
Ousting out-dated recommendations
Recommendations on the currently valid prevention of intravascular catheter-related infections from the Commission for Hospital Hygiene and Infection Prevention at the Robert Koch-Institute (KRINKO) are now 14 years old and therefore out-dated.
Report: Brigitte Dinkloh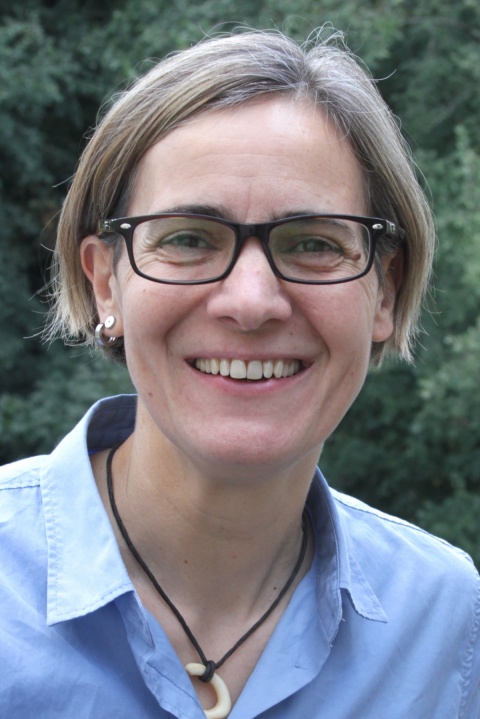 Much has happened since their first publication in 2002, making an update essential to include the latest developments in medical sciences. We interviewed Dr Christine Geffers, co-author of a new recommendation to be issued in 2017. 'This recommendation was overdue for a revision, and such an important guideline should, in fact, be updated in much shorter intervals of five to six years,' Geffers points out. 'This cannot always be assured due to the large number of recommendations that need to be issued,' Geffers, who is a colleague of Professor Petra Gastmeier at the National Reference Centre for the Surveillance of Nosocomial Infections, first mentioned data sources. Recommendations currently in place are based on 219 sources; the new recommendations quote more than 600 sources. 'What was assumed or believed back in 2002 can now be safely confirmed by the number of studies carried out since.'
Not only the quantity but also the quality of the underlying data has improved. 'Studies carried out prior to 2000 are now considered out-dated,' Geffers confirmed. 'These days, the expectations of quality with regards to ethics, for instance, are very different to what they were 15 years ago, when everyone had the freedom to carry out studies based on their own ideas. Therefore, the objective now is to draw on more recent studies that comply with current quality standards.'
The new recommendations cover non-tunnelled central venous catheters (CVC), peripheral venous catheters and arterial catheters. Port systems, partially implanted intravascular catheters and intravascular catheters for newborns are no longer covered, with the latter now being covered by a separate KRINKO recommendation. There is also a lack of recommendations on how to deal with large bore vascular access required for extracorporeal oxygenation or decarboxylation (the artificial lung), because there are hardly any studies available on this topic.
As it is not possible to introduce all innovations here, Geffers lists some examples. The preferred access point for a CVC in the subclavian vein is no longer recommended, with no recommendation being made either for or against this access. 'The only recommendation here is not to use the jugular vein for patients with a tracheostomy who need a CVC. It would be too complex to list all the changes in detail,' says the specialist for Infection Prevention and Control and Environmental Medicine.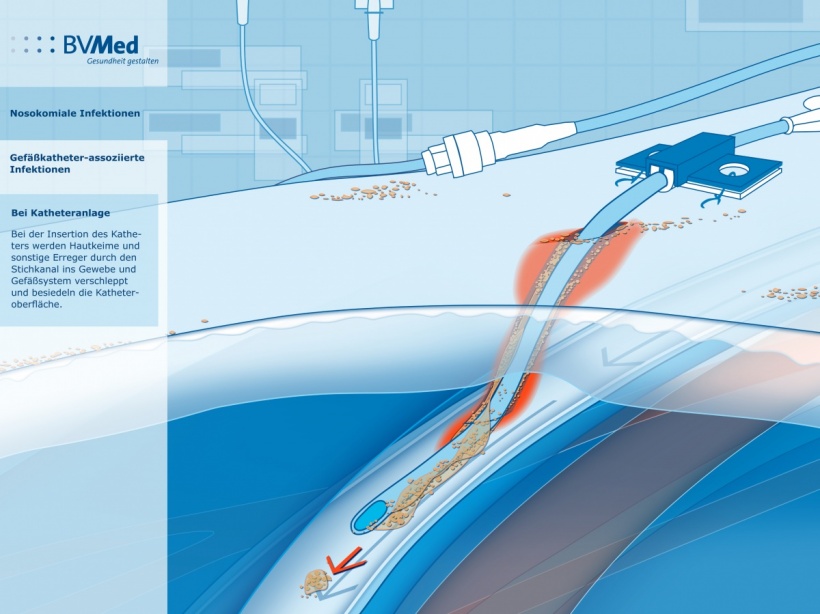 The new recommendation aims to minimise the risk of infections further still.

Dr Christine Geffers
Another new recommendation is that peripherally inserted CVCs should no longer be preferred. Regular, daily monitoring and documentation of the diagnosis during ward rounds is another significant change. Going forward, doctors will have to monitor on a daily basis whether the CVC should remain in place or not. There is also a change regarding access to the system. The new recommendation stipulates that the connections, such as the three-way tap, must be disinfected after every use.
However, there is no change to the recommended time in situ for the catheter. 'The objective is still to remove it as soon as possible, which is also why daily monitoring is advised, to see if the indication for leaving the catheter in place is still valid,' Geffers explains. 'There were no maximum time limits for leaving CVCs in situ in the 2002 recommendations, and there won't be any in the 2017 recommendations, either. The current recommendations advise against changing catheters regularly, and this will continue to apply. The infusion tubes were supposed to be changed every three days, but the new recommendations advise at least four day intervals between changes.'
A large part of the recommendations revolves around staff training. This should ideally be carried out in small groups and should include a lot of practical exercise. In future, important preventative measures are to be focused on with the help of specific campaigns. The fitting of peripheral cannulas was discussed in the context of using specialist catheter teams – as seen in the US – but the new recommendations stipulate that it is preferable to ensure that all team members are capable of changing catheters, and to check that this is the case. 'The new recommendation aims to minimise the risk of infections further still. However, regardless of the numerous new recommendations, up till now, not everything that has been practiced on the wards has, in fact, been wrong,' she concedes.
The recommendation will certainly contribute towards increased patient safety. The prevention of nosocomial infections by the management of medical institutions as required by paragraph 23(3) of the Law on Infection Prevention and Control is usually ensured through the implementation of the KRINKO recommendations. 'As these are supposed to reflect the latest findings of medical sciences many medical institutions adhere to them,' Geffers points out. 'The recommendations are therefore essentially binding, particularly when litigation is concerned. In these cases it is important to prove that the recommendations were implemented, or to substantiate why they were not adhered to.'

Profile:
In 1996, Dr Christine Geffers began her career as a research assistant at the Institute for Hygiene and Environmental Medicine, then part of the Free University Berlin and now part of the Charité University Medicine Berlin. After qualifying as a specialist for Hygiene and Environmental Medicine she became a consultant at the Institute for Hygiene at the Charité in 2001. In 2003/2004 a grant from the Walter Marget Foundation for the Advancement of the Study of Infectious Diseases facilitated a research stay with Professor Barry Farr at the University of Virginia, USA. In 2015, Geffers wrote her habilitation in Infection Prevention and Control. Her focus is on the surveillance of nosocomial infections, nosocomial infections in newborns and the prevention of catheter-related sepsis.