Nosocomial and community MRSA infections
Professor Wolfgang Witte PhD of the Robert Koch Institute, Wernigerode, Germany, urges tests to be carried out on emergency or ambulatory care cases
First emerging at the beginning of the '60s, Methicillin-resistant Staphylococcus aureus as a nosocomial infection - healthcare associated MRSA (haMRSA) - has become an increasingly prevalent infection control problem in many countries.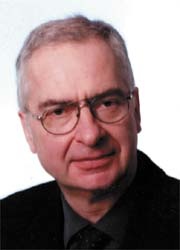 Nosocomial MRSA infections are usually associated with a number of risk factors. As a consequence of shortening of hospital stay and treatment in specialised ambulatory facilities, a number of MRSA infections is acquired in healthcare institutions but becomes manifest in the community – healthcare associated community onset MRSA (hcaMRSA).
During the past 10 years, the emergence of MRSA infections in the community, in previously healthy individuals lacking the risk factors known for ha and hcaMRSA have been reported worldwide. For pathogens causing this kind of infections the term community associated MRSA (caMRSA) has been introduced.
CaMRSA have a pronounced capacity for causing invasive infections of skin and soft tissue, a minority of patients affected also develop necrotising pneumonia and necrotising fasciitis. Although its role in pathogenesis is not really understood, formation of Panton-Valentine leukocidin is a characteristic of caMRSA.
The prevalence of caMRSA infection in Europe is still low compared to the USA, where increasing frequencies are recorded. Nearly half of infections treated in the emergency departments of US hospitals are caused by caMRSA. Meanwhile, clusters of nosocomial infections with caMRSA have also occurred. This is mainly associated with spread of the so called 'USA300' strain (characteristics in molecular typing: MLST ST8, spa-type t008, PVL +, arcA +). As can be expected in a globalised world, caMRSA USA300 has also be arrived in a number of European countries. Although risk factors favouring the spread of community MRSA, such as low social conditions associated with minor access to healthcare compared to the USA, frequent histories of incarceration and high sexual promiscuity (in both MSM and heterosexuals) may be less frequent among urban communities in Europe, nevertheless the presence of caMRSA needs particular attention and preparedness.
Although caMRSA infections are not notifiable in European countries, so far, it is highly advisable to perform bacteriology when treating deep seated infections of skin and soft tissue in emergencies or ambulatory practice. In a case of demonstration of caMRSA, not only the affected patient should be checked for nasal colonisation, with the consequence of eradication when positive, but also family members and comparable associates.
Clusters of nosocomial infections with caMRSA not only require careful measures of in-house infection control but also information to the general practitioner (GP) in the case of patients discharged and needing further ambulatory care.
Livestock
Additional attention should also be paid to individuals with professional exposure to livestock in agriculture. Mainly pigs, but also other animals, are frequently colonised (nasal) with a particular MRSA strain, namely MRSA ST398. As for other groups of patients with risk factors for MRSA colonisation, these patients should be subjected to admission screening when entering hospitals and barrier precautions should be applied. Eradication of nasal carriage is advisable in case of elective surgical measures. It is not sensible in general due to frequent recolonisation when being in contact with livestock.