Interview • Endoscopy
New devices deliver exceptional clarity
This year Pentax Medical launches three premium products for use in gastroenterology, Ear nose and throat (ENT) and bronchoscopy. These result from highly focused global research and development, for which Mike Drexel, the company's Chief Technology Officer, is responsible. In our interview he discusses how the firm's globalised approach to product research and development has taken shape.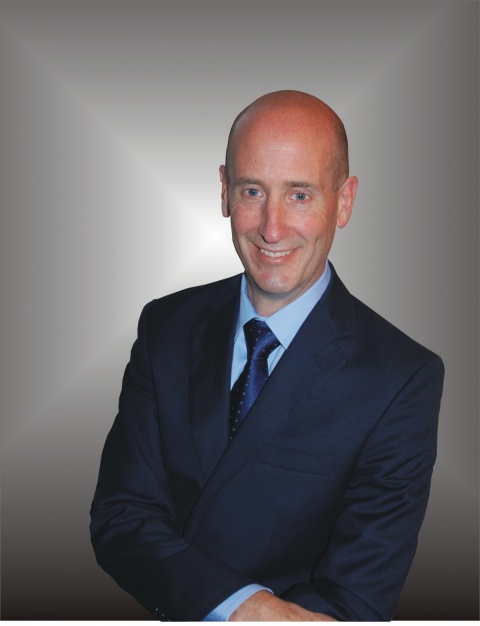 Joining Pentax Medical five years ago, Dr Mike Drexel immediately began to globalise the firm's R&D process. 'Originally we didn't have any facilities for R&D beyond Japan, which meant our local market expertise was not as strong as it could be. In the last five years we have established further facilities in the US (Montvale and Boston), and Germany, to work closely with local markets throughout our R&D processes.
'This globalisation project has resulted in four R&D sites across three continents generating local market data and working with regional KOL (Key Opinion Leader) groups, made up of internationally recognised clinicians within the key endoscopic application areas. I believe this global approach to endoscopic R&D is a market first; Pentax Medical is the only manufacturer to work on this global/regional level.'
How are clinical needs established before new product development?
'We have an ethos at Pentax Medical which involves bringing together the elements needed to deeply understand exactly what unmet needs are in the market. The first step is to identify the need by looking at data sets and talking to our global network of clinicians. It's important to consider the market requirement in this process alongside the practical capabilities of the physicians.
'Through our consultation with our KOL network, we have now recognised a suitable unmet need, but what does the solution need? Sometimes consultant clinicians are specific in their requirements and sometimes a consultant can identify the need, but we have to consider the technology best employed to meet that need; it's a two-way process. We are now defining the proposition in-line with all the application requirements.
'Once we've identified an unmet need where we feel we could engineer an effective solution, and then decided on possible solutions, we must consider the product definition – which technologies are best suited to that application. The suitable technologies would be incorporated into prototypes, which then would be bench tested using a number of trials designed to evaluate its performance against a range of parameters. Here, our KOL network plays an important role because further in-the-field testing is conducted through multi-centre studies.
'By analysing all the data from the rigorous testing procedure and looking at the data and consultants' feedback, we can now down-select from our prototypes. Multiple units of the chosen prototype are produced featuring our further defined technology and distributed to our KOL network to see if we now satisfy the unmet need.
'All previous data gathering, consultations, bench and field testing make up the research stage. As we start development, we liaise heavily with all departments within our organisation, clinical specialists, sourcing and quality management. We particularly work closely with our quality management and sourcing teams to ensure high standards of quality engineering and of components.'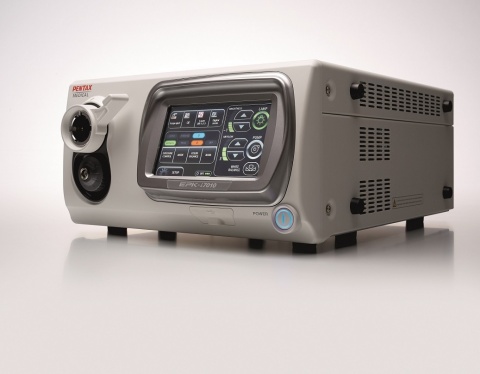 How do you evaluate and validate a new product?
'With the full specification now complete we can produce a prototype that is so close to a final production model that hopefully consultants can't notice much difference. These final prototypes are then handed to our KOL networks for final evaluation. As part of our continuous development we are further enhancing our KOL programme with the introduction of the Blackbox Innovations project, which looks to build on our existing relationships with KOLs, allowing us to work even more closely and enhance our working relationships.
'This year will see the benefit of our global approach with the introduction of a number of key products across three areas of specialism. One key product brings together two technologies, digital and optical enhancement, i-scan and i-scan OE.'
Pentax Medical is now keen to see the market response to the OPTIVISTA EPK-i7010 Video Processor, its unique product launched in May.
'Our KOLs were clear on the need to identify both vascular and mucosal patterns better, with each technology (digital and optical enhancements) having strengths in the two different applications,' Drexel points out. 'There wasn't a video processor that could offer this, so we understood there was a clear benefit for physicians to be able to employ both technologies through the same device.'
Believing the future of endoscopy lies in ever-closer union between manufacturer and consultant communities, the firm is further evolving its research and development process by introducing a Blackbox Innovations project. In 2016, ten KOLs will visit Pentax R&D World in Augsburg, Germany, to share confidential material on its latest research and discuss the way forward.
Profile:
After gaining his PhD in Mechanical Engineering at the Georgia Institute of Technology Mike Drexel PhD held senior research engineering positions at GE Global Research, Michelin and the Georgia Institute of Technology, before joining Pentax Medical in 2012. There, as Chief Technology Officer, he leads the $500 million medical device firm's international technology efforts, coordinating the activities of 60 research scientists and engineers based in Munich and Boston. Dr Drexel is also responsible for initiating partnerships with Universities and industrial concerns.

APPLICATION REPORTS
The OPTIVISTA EPK-i7010 Video Processor, which features both digital (i-scan Surface and Tone Enhancements) and Optical Enhancement (i-scan OE), with the new optical filter producing bandwidth-limiting light. This unique enhancement combination delivers detailed information for more accurate endoscopic in vivo diagnosis through improved vessel and mucosal pattern characterisation; for example, the surface structures of blood vessels, glandular ducts and mucosal membrane are displayed in higher contrasts than white light. (Images courtesy of Dr Federico Buffoli, Ospedale di Cremona, Italy)
Internationally-renowned experts have tested OPTIVISTA and switched seamlessly in real time amongst HD+ white light and i-scan 1 (SE), i-scan 2 (TE) and i-scan 3 (OE), to view multiple aspects of tissue structure. Their initial findings have confirmed the clinical value of this unique system, when moving through the clinical pathway for endoscopic evaluation.
Professor Pradeep Bhandari (Queen Alexandra Hospital, Portsmouth) concluded: 'The Pentax High Definition White Light image is a major advance, but when I switch i-scan 1 (SE) on then the image becomes sharper and crisper without losing any other attribute of the image so I don't see any reason why i-scan 1 (SE) should not be left on at all times. Once I find a subtle abnormality, or any obvious lesion, then I switch on i-scan 2 (TE) and that really highlights the lesion from the surrounding normal mucosa.
'Once the presence of neoplasia is confirmed then I switch to i-scan OE to evaluate finely the surface and vessel patterns of the lesion (to differentiate neoplastic from non-neoplastic lesion) and identify the exact margins of the lesion. The recent addition of i-scan OE to the PENTAX family has been a major step forward in evaluation and characterisation of gastrointestinal neoplasia.'
Dr Michael Häfner, at the Elisabethinen Hospital, Vienna, confirmed: 'i-scan OE combines the versatility and flexibility of i-scan with ever sharper and crisper pictures. While i-scan 1 (SE) is my standard setting during every procedure because it gives you the extra bit of contrast and detail to detect even very subtle changes of the mucosa, i-scan OE offers an extremely sharp view of the surface pattern, for example in Barrett's oesophagus. Combine it with the capabilities of the optical zoom endoscopes and you get the ultimate diagnostic tool in both lower and upper GI tract.'
Dr Rehan Haidry used the i-scan OE combined with optical zoom endoscopy to help diagnose early squamous cell carcinoma, as well as visualise an early neoplastic lesion arising from the Barrett's mucosa. 'Over the past six months I have been using newer optical enhancements that Pentax have developed above and beyond the conventional i-scan. I have particularly liked i-scan OE, because the filtering technology provides a very distinct and lighter image of the vascularity and mucosal pit patterns that become disordered in early cancer. In my practice, this coupled with i-scan SE have become the two most common enhanced imaging modalities that I use.'