MRI of the lung ready for broad clinical application
by Prof Dr Hans-Ulrich Kauczor
The lungs had to be regarded as the black hole for MRI for a long time. However, since the introduction of substantial improvements in hardware and scanner technology, there is certainly light at the end of the tunnel. MRI offers two main advantages for the diagnostic pathways for pulmonary diseases applied today.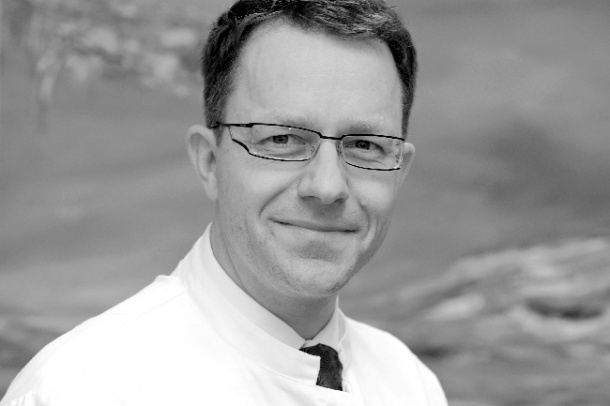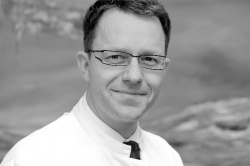 First, MRI provides comprehensive structural and functional assessment of the lungs in a single thirty-minute-examination, and has the potential to yield quantitative measurements. Using a standard protocol, pathologies of the lung parenchyma can be easily characterised by T1-weighted, T2-weighted, inversion-recovery, fat suppression, contrast enhancement and diffusion-weighted imaging. Functional assessment might encompass MR angiography of the pulmonary arteries, perfusion of lung and/or tumours, blood flow, (right) heart function, and ventilation.
MRI might even simplify the current diagnostic work-up for patients presenting with suspected pulmonary disease, because a lot of the results traditionally obtained from pulmonary function test, lab test, chest X-ray, echocardiography, CT, scintigraphy might become available from a single imaging technique, namely MRI.
Second is the lack of ionising radiation. Certainly, no dose is better than high dose, but no dose is also better than low dose. This holds especially true for children, women, and repeated follow-up examinations for disease surveillance or therapy monitoring.
The clinical indications for MRI of the lung are straightforward. All cross-sectional imaging in children with pulmonary disease or abnormalities should be MRI. The best example is cystic fibrosis. Patients suffering from this chronic inflammatory disease need regular, annual imaging for disease surveillance and/or therapy monitoring. Since life expectancy soon will rise above 40 years, repeated CT scans would simply lead to an unacceptable amount of radiation accumulated over the years.
Indications in adults include, but are not limited to, pulmonary hypertension; T-staging of lung cancer or whole body MRI for M-staging, as well as chronic obstructive airway disease such as COPD and asthma.
The latter is an extremely important application, because the incidence of COPD and asthma is increasing all over the world. It is a benign disease, which has a great social and economic impact and might benefit substantially from more in-depth understanding and imaging. This has led the German Federal Ministry of Education and Research (BMBF) to launch a network of scientific and medical competence in 2008. This competence Asthma and COPD network, called Asconet, consists of two major projects. One is Asthma-MRI. This focuses on establishing MRI as an imaging method for the diagnosis and monitoring of COPD and asthma without radiation exposure. 'The close collaboration of specialised scientists and medical doctors from three Universities (Heidelberg, Mainz, Würzburg) and the Fraunhofer Institute Mevis in Bremen) gives us the chance to know more about the coherences of COPD and its related diseases,' said Professor Hans-Ulrich Kauczor MD (Heidelberg University), speaking for Asthma-MRI. 'We accepted the challenge to develop new diagnostic methods to advance therapy and prevention of chronic pulmonary diseases like asthma and COPD.'
Two years down the line, MRI for COPD should be ready to be rolled out for broader application throughout Germany, starting within the second major project of the competence network Cosyconet. The core of Cosyconet is a cohort of 3,000 registered patients. 'To determine the frequency of co-morbidities, we are going to observe and examine regularly 3,000 patients, all suffering COPD of different severities', explained Professor Claus Vogelmeier (University of Marburg), who is chairman of Asconet. MRI will then be used to phenotype COPD lung disease and assess systemic, inflammatory co-morbidities.
However, the MRI protocol developed by Asthma-MRI is not only set up for use within the Cosyconet-Study but should also be established as a diagnostic clinical tool accompanied by recommendations for appraisal based on a software platform with dedicated tools for the individual parts of the protocol.