Monitoring CHF patients
Close monitoring of vital signs such as ECG, BP and body weight are vital for many patients suffering cardiovascular disease. MyHeart, an integrated project involving 10 EU Member States, aims to produce better devices and better parameters than currently available, i.e. traditional sensor systems with digital upgrades. The ongoing clinical study has involved six European academic centres and 200 congestive heart failure (CHF) patients.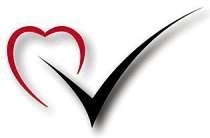 Smart electronic textiles, developed in the project's initial years, are being tested clinically. These include sensor bed sheets that can register changes in pressure and movements for analysis of the patients' breathing patterns, and vests made of a textile that contains sensors that is worn for 15 minutes in the morning to record any chest impedance and an ECG that provides data to calculate the heart frequency variability, a new parameter for monitoring HF patients.
Following this study, the MyHeart project hopes to carry out a follow up study test suitable sensor systems in a normal telemedical care setting.
* MyHeart began in 2003 and should end in 2010. The project is partly funded by the IST program of the European Commission's 6th Research Framework Programme – with €16 million from the EC and another €18 million from the project partners. Philips is responsible for the project coordination.

Source: HealthTech Wire – ICT for Health. www.healthtechwire.com/ictforhealth