Article • Medica 2021 product presentation
Medtech megatrends and more from Taiwan
Video streaming of surgeries, augmented reality displays and at-home assessment of sleep apnea: Medtech companies from Taiwan will showcase their newest products at Medica in Düsseldorf. Ahead of the trade fair, the Taiwan External Trade Development Council (TAITRA) presented award-winning examples of the nation's ingenuity. During the presentation, the organisers also directed the focus on a topic that might pose a considerable challenge for the medtech industry – the potential repercussions of new and upcoming EU regulations on in-vitro diagnostics and AI.
Image source: Shutterstock/Tex vector
The future is looking bright for the healthcare industry, according to the initial presentation of Matthias Wallenfels, Editor for healthcare policy and economics at the renowned German publication "Ärzte Zeitung" and VIP guest speaker: The European Unions' medtech market is in good standing, with an estimate volume of roughly 140 billion € in 2020. In particular, the Coronavirus pandemic has proven to be a huge boost to the industry, with telemedicine applications skyrocketing due to the new situation. But also field like medical imaging have come out strong from the crisis. "But there are huge challenges ahead", cautioned Wallenfeld: The new In-Vitro-Diagnostic Medical Devices Regulation (IVDR) has hit the field hard, with serious backlog being crated by certification issues. This might not only lead to near-term shortages of products, but could also cripple the industry in the long run: the increased cost for R&D and production is likely to scare off manufacturers, as production will in some cases become unprofitable.
Recommended article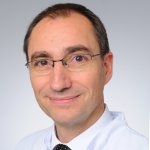 Article • New EU regulation
In May 2022 a shortage of several lab tests may come as many manufacturers struggle to comply with EU regulation requirements covering in vitro diagnostic medical devices (IVDR, Regulation (EU) 2017/746). Even modified tests and laboratory-developed tests will present a problem for hospitals and labs as explained by Dr Thomas Streichert.
In this light, Wallenfeld fears a similar development to take place around the upcoming AI Act, a framework intended to regulate development and application of artificial intelligence within the EU. Those in charge of the regulation would do well to carefully consider the impact of such legislation on medical professionals, the healthcare economy and – last, but certainly not least – the patients. Nevertheless, the expert expressed hope that despite these challenges, innovation and progress in healthcare would still continue on its path.
Taiwan Excellence
This hope was backed up in a veritable fashion by the following product presentations: TAITRA has once more graced selected Taiwanese manufacturers with its very own 'Taiwan Excellence' award, highlighting innovative solutions. At the Medica 2021 trade fair, these products from the field of medical technology and e-health are on display at the Taiwanese pavilion (Hall 16/D36). Returning visitors will see familiar faces, showcasing the latest advances on their products, but also brand-new solutions, covering live video streaming of surgical procedures, robotic and AI-powered assistants as well as virtual/augmented reality systems.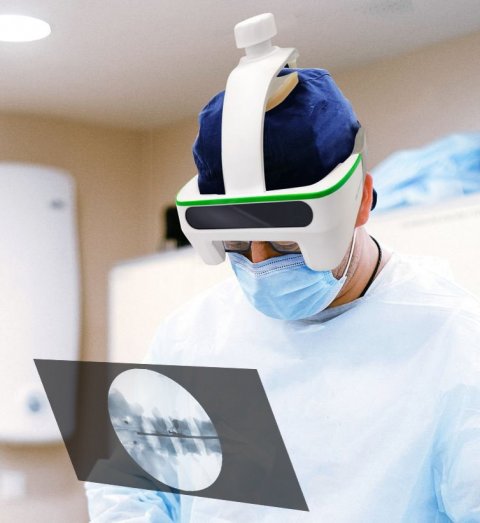 Leading off the presentation, multiple award-winning company Taiwan Main Orthopaedic Biotechnology gave insight to the latest model of their Augmented Reality Smart Surgical Glasses called 'Foresee-X'. The main draw of the device is displaying vital information in a surgeon's field of view during an operation. Up to two system can be shown simultaneously, eliminating the need to turn attention away from the patient in an ongoing intervention. "Using the smart glasses, surgery times and radiation exposure can be reduced by 30%", explained Mr. Vishu, Business Development Director of the company. Patient data can be transferred directly into the device, and a new feature enables conversion of 2D images to 3D. Full compatibility with DICOM standards, auto-segmentation functionality and improved data security top off the device, and with the CE Mark obtained in 2020, the surgical smart glasses may well soon be found in operating theatres across Europe.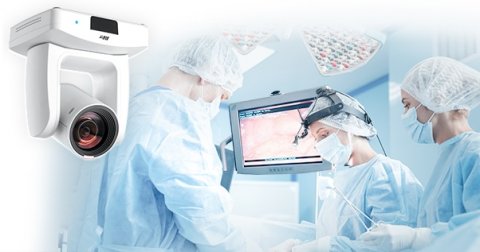 The 'Taiwan Excellence' award was also won by audio/video and medical imaging company AVer Information Inc. Spokesperson José Rincón presented the manufacturer's solution for live streaming of medical procedures, PTZ. The cameras are equipped with 30x optical zoom and full-HD capability, perfectly catering to the growing demand for telemedicine, telemonitoring in ICU settings and enabling video streaming from the OR for educational purposes. In combination with the telehealth cart integrated care station from partner company Alphatron (AMiS), the cameras can be used to evaluate, diagnose and treat patients from a distance.
Another solution aimed at OR settings is the 'Retina' Sterotactic Surgery Navigation System from Taiwanese manufacturer EPED, Inc. The system is designed for use in a range of surgical settings, such as neurosurgery, craniofacial, ENT and plastic surgery, as well as other types of minimally-invasive procedures. Implementing DICOM-standard imaging data (CT or MRI) allows enhanced precision in surgical procedure planning and execution. Connected to the instruments in use – endoscopes, suction tubes, drills and others – the system provides real-time tracking, resulting in less tissue damage during an intervention, fewer complications and, as a result, overall better outcomes for patients.
Making a strong statement for refinement of existing solutions, medtech company AmCad Biomed Corporation presented the newest iteration of their Ultrasound-based system for risk assessment on Obstructive Sleep Apnea (OSA), called AmCad UO.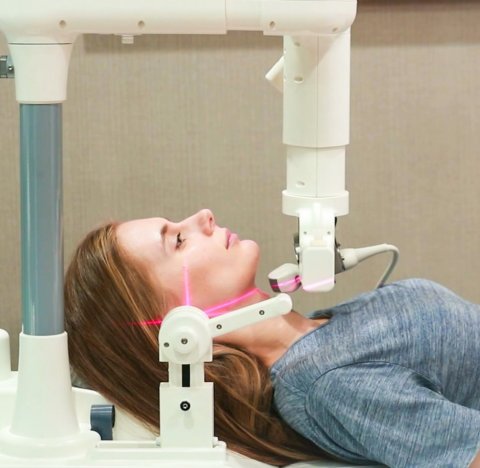 The system, which has been featured in the 'Taiwan Excellence' roster for several years in a row now, shifts the diagnosis of OSA away from sleep laboratories in hospital to a more direct approach. Time-consuming and costly polysomnography exams can be avoided, as the patients can be tested while staying awake. "Ultrasound imaging is performed while breathing normally, and then compared to a special technique called the Müller maneuver, which basically mimics snoring," explained AmCad's Vice President of Business Development, James Lee. These results are then evaluated by the system's AI-supported software, calculating an individual OSA risk within 10 minutes. The patient is secured in a fixed setup, ensuring consistent quality of the ultrasound images. (WB)