Medical video integration
IPS1000A, a video management system from FSN Medical Technologies, aims to help operating theatre (OT) staff to spend less time on the complexities of video use. This system provides popular OT integration capability such as source selection, advanced windowing features, easy switching, and PIP/PBP mode, the manufacturer reports.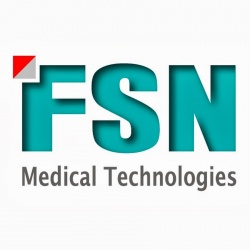 'It can standardise, format, and split video signals based upon the user's needs and/or the user's application, and also upgrade a lower resolution image to full HD 1920 x 1080p quality, ensuring brilliant images from older legacy source devices. To simplify operation, the unit is controlled using FSN's touch screen tablet and simple user interface.'
Handling core needs for integrated surgical video processing, the system
• accepts many signal sources, live and reference, legacy and current.
• Converts, upgrades, and also maintains signal integrity.
• Switches signals as needed to monitors and recording devices.
• Allows for colour control and PIP layout adjustment.
Additionally, the company points out, it provides high performance at a competitive price; shorter ROI; less extra hardware and cabling; signals are kept within the OT. There is also a mobile tablet and intuitive touch screen control, and accompanying surgical display monitors and DVRs.
IPS1000A also has a small footprint yet manages a variety of imaging equipment.
* FSN Medical Technologies, part of Foreseeson Custom Displays, Inc., specialises in video signal solutions for advanced operating theatres and procedure rooms. The firm's products include surgical LCD displays, video processing and routing systems, and signal distribution solutions for digital and analogue integrated environments.
Details: www.fsnmed.com