News • Healthcare exhibition
Medical Taiwan 2020 puts COVID-19 prevention in the front row
Medical Taiwan taking place October 15-17 at Taipei Nangang Exhibition Center, Hall 2, features four major themes of medical devices, healthcare products, smart medical solutions and startups in the B2B medical industry. The show will not only showcase Taiwan's medical innovation and technology, but also include this year's conspicuous theme – epidemic prevention.
Since the outbreak of the new coronavirus (COVID-19), the demand for various types of anti-epidemic products such as medical masks, alcohol-based sanitizers, and thermometers has risen. The fact that Taiwan's medical disposable manufacturers manage to put on stable supplies in such times of crisis really helps boost people's confidence against COVID-19. Visitors will find almost 20% of Medical Taiwan's exhibits epidemic prevention-related medical products this year, while a specific "epidemic-prevention map" will be provided for visitors to get what they are looking for just at one-stop.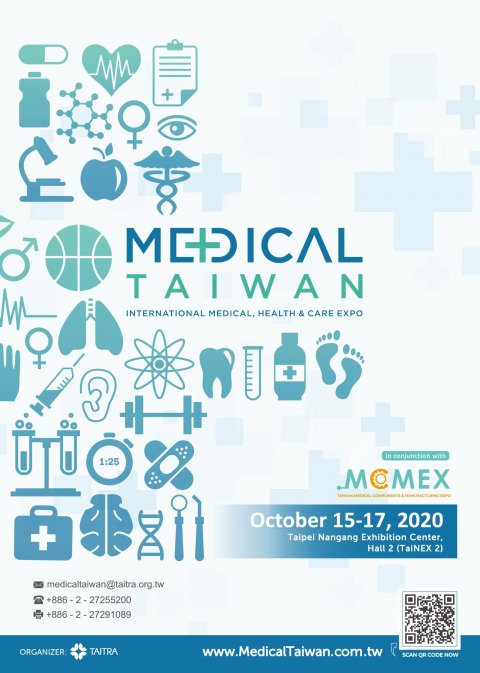 The "social distancing" measures implemented during the outbreak also bring some new business opportunities. For example, to avoid nosocomial infections and reduce the burden on medical staff, telemedicine and assisted treatment with new technologies have come into the attention of many hospitals. With the introduction of 5G and IoT, the scope of telemedicine will be further expanded and remote medical treatment and care are expected to grow at a faster pace in the post-epidemic era. In this year's Medical Taiwan, Smart medical area and Startup Village will reveal the above applications and services in medical technology.
Held concurrently with Medical Taiwan, MCMEX covers the raw materials, components and manufacturers of both upstream and mid-stream of the medical material supply chain, showcasing a comprehensive medical industry ecosystem in Taiwan. A strong "national team" consisting of various companies from Taiwan's machine tool and medical component industries for mask production during the COVID-19 pandemic not only makes Taiwan's name known in the world, but shows how this ecosystem can really work. Some of the upstream players on mechanical parts, plastic consumables, wires and cables will also be showing their best for this year's MCMEX.
Recommended article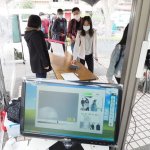 Article • Coping with COVID-19
As many nations struggle to keep COVID-19 infection numbers down through increasingly tough public health measures, some point out the island of Taiwan presents an example of how to be prepared in the event of a pandemic. Located less than 150 kilometres from the original viral source – China – Taiwan has seen far fewer cases of the coronavirus in the past month, with a much lower infection…
Medical Taiwan and MCMEX put together a comprehensive medical industry ecosystem that attracted more than 6,000 professionals that represent distributors, importers/exporters, hospitals and clinics from 47 countries to visit the exhibition last year. Out of whom, the buyers from the new southbound countries such as Thailand, Vietnam, Malaysia, Singapore and the Philippines, as well as those from Taiwan's key markets - the United States and Japan also came to the show. One-on-one trade meetings achieved US$ 120 million in business opportunities, making Medical Taiwan a must-visit for those who eye on the Asian medical market.
Source: Taiwan External Trade Development Council (TAITRA)