Major US healthcare group selects Sectra RIS
Shields Health Care Group, New England's premiere independent provider of radiology imaging services, has chosen the Swedish IT and medical-technology company Sectra as their Radiology Information System (RIS) provider. Sectra will deliver its RIS products, integration services and direct support to Shields Health Care over a multi-year period.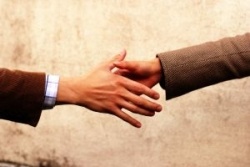 Working with Sectra, Shields developed a return on investment strategy and expects to lower operating costs in excess of USD 2.2 million over the next five years. Each department (Patient Access, Front Office, Billing and Information Technology) has clearly defined goals as well as a target cost per scan reduction to achieve.
"As part of a continuing effort to be the best imaging provider in the New England market, Shields senior management developed an optimization strategy for the operation of all of our imaging centers," indicated Patricia Whelan, Vice President of Information Technologies at Shields Health Care. "At the core of this strategy is a new Sectra RIS that will help us to reengineer our workflow through work simplification and elimination and advance our product through the development of a multi-media report. Sectra RIS will enable us to communicate securely with the patients and referring physician in new ways that were not possible just a few years ago."
Sectra RIS will enable a comprehensive array of patient information to be efficiently delivered and managed across the wide enterprise of healthcare organizations within the Shields network. Shields Health Care's partnership with Sectra is a reflection of their commitment to regular investments in breakthrough technology, allowing them to maintain a pioneering role in the radiology industry.
"Shields Health Care exemplifies the market leading, technology savvy, patient-focused radiology organization that drives innovation in our industry," indicated Dr. John Goble, President of Sectra North America. "Sectra will work closely with Shields Health Care to enable their customer-focused model of healthcare, while increasing their operational efficiencies, a necessity in this tough economic climate."

More on the subject:
More on companies: