Lab Tests Online - information for the European population
During the formal launch ceremony in Brussels, Belgium, representatives of the European Commission acknowledged Lab Tests Online as a valuable patient-centered website, providing health information that meets the highest quality standards. Approximately 1.5 million users visit the non-commercial, peer-reviewed website each month to access accurate, reliable and easy to understand information about lab tests and screening recommendations.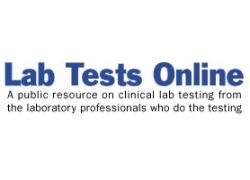 The non-commercial website, originally produced by the American Association of Clinical Chemistry (AACC) in 2005, is now availabe in eight countries: Australia, Germany, Hungary, Italy, Poland, Spain, and the UK, as well as in its country of origin – the USA. At the ceremony, that was held at the Biblíothèque Solvay, the Commission also announced the inclusion of all Lab Tests Online websites on the EU-Health Portal.
"People are demanding to know more about their health, and 41% of Europeans think the internet is a good way to get information about health," commented Andrzej J. Ryś, Public Health Director at the European Commission. "The patient's right to accurate, reliable and easy-to-understand healthcare information is a crucial right. Lab Tests Online aims at promoting this right by helping European citizens to understand better what happens with their blood samples in clinical laboratories and what the results of the laboratory tests actually mean," added Ms. Godelieve Quisthoudt-Rowohl, member of the European Parliament.
With 300.000 visitors each month, the European websites are a huge success. And new partners are going to join the project: the European Diagnostics Manufacturer Association (EDMA), AACC's industry partner in Europe, announced that an agreement to develop a Greek national version has been approved with the Greek Scientific Society of Clinical Chemistry and Hellasmes, the Greek diagnostics trade association. Christine Tarrajat, Director General of EDMA, confirmed that new partners will join the project and that there are plans to build localised Czech, French, Portuguese and Dutch versions of the website, too.

Please click here to visit the Lab Tests Online info-page.