Konica Minolta expands footprint in 'Primary Imaging'
The new President and COO of Konica Minolta Medical Imaging, David Widmann, stepped forward boldly at RSNA announcing major deals with strategic partners and expanding the product portfolio into new markets.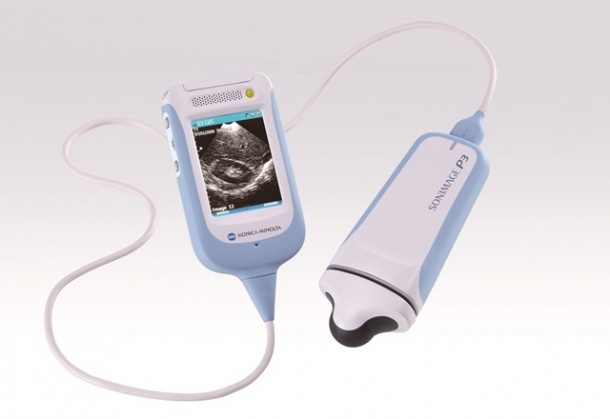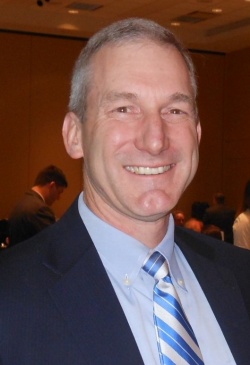 The focus going forward, he said, is "Primary Imaging," a category for diagnostic products that he is raising to the level of a campaign for positioning the company.
Primary imaging with x-ray and ultrasound make up almost 70% of the volume of diagnostic imaging exams, he noted, key tools for clinicians for the initial assessment of patients. They are also two key areas of business for Konica Minolta, with IT being the third focus area.
"With the launch today of an ultrasound product, the announcement of our partnership with General Electric, the acquisition of the Panasonic ultrasound business, and the expansion of our detector panels line, we have created a product portfolio in primary imaging that will meet the needs of our customers who are being challenged to do more with less, to extend the life of equipment and to deliver a higher quality of care to patients who are demanding much more from the healthcare system," he said.
Clearly he has been thinking hard about these challenges, and Widmann used the platform that RSNA provides to consolidate a string of actions since taking up his new role.
Earlier this year Konica Minolta announced it would acquire the ultrasonic diagnostic equipment business of Panasonic Healthcare, including planning, development, manufacturing, sales, and maintenance. Integrating the considerable strengths of Panasonic in ultrasound represents significant growth opportunities for Konica Minolta's target segment of diagnostic imaging at the point-of-care, he said.
Widmann also chose RSNA for the official launch of its first ultrasound product in the Americas, the Sonimage P3. An easy-to-use, hand-held ultrasound scanner, it can be carried in a lab coat or worn like a stethoscope for real-time patient diagnosis at the point of care. The Sonimage P3 features a high resolution touchscreen, choice of interchangeable transducers, and can be used as a stand-alone ultrasound system or plugged into a laptop or tablet computer.
Konica Minolta also enhanced its growth strategy in primary imaging by announcing an expansion to its AeroDR panel detector line with the addition of a 10x12 plate. Smaller and lighter, the wireless flat panel can be used with major portable X-ray systems from a variety of manufacturers across a range of applications from general X-ray to specialty areas, such as orthopaedics and paediatrics, or even neo-natal intensive care as it fits most basinets.
The strength and durability of the AeroDR detectors attracted the attention of medical imaging giant GE Healthcare. Widmann was pleased to announce Konica Minolta has signed a global distribution agreement for digital radiography retrofit with GE that will progressively cover over 50 countries.
"Our focus as a company will be very tightly aligned to a focus on primary imaging," said Widmann. "This is what we are good at, it is our heritage for over 75 years, and this is an area where we know we can deliver the right solutions for our customers."
by John Brosky
More on the subject:
More on companies: