Esaote brings full ultrasound power to portable system
Rapid and accurate diagnosis using ultrasound has won increasing use by physicians and radiologists. The new MyLab Alpha delivers high-end performance in an easy-to-use, highly mobile system.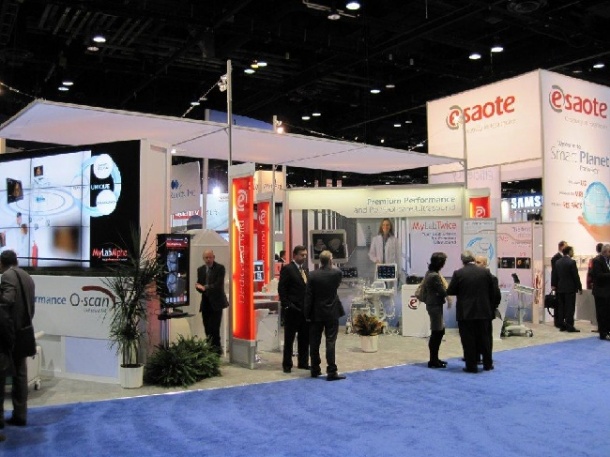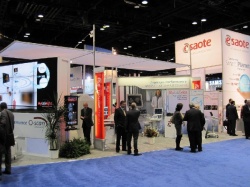 To meet patient needs across a fast-changing medical landscape, Esaote introduced at RSNA 2012 a "ready-to-go" system for ultrasound examination.
"There is a huge need for portability in diagnostics," according to Claudio Bertolini, President of Esaote North America, citing the increasing outreach services from medical centers and independent radiology clinics who are providing mobile services for visits to patients in home settings.
These new uses of ultrasound add to the well-established practice of fast diagnosis in trauma and emergency settings, he said.
To this point portable ultrasound has been confined to low-cost and low performing systems.
"Going to the low-end solutions also means accepting certain limits to capabilities," said Bertolini.
A global leader in ultrasound technology, Esaote has introduced the MyLab Alpha that brings the full power of the modality on a portable platform, capable of covering all pathologies.
The system can be controlled from an intuitive touchscreen and offers programmable buttons for the operator to set preferences for routine functionalities.
New image processing algorithms with the Esaote XView technology provides superior speckle reduction filtering and image homogeneity while the enhancement of both color and spectral Doppler are able to deliver improved signal sensitivity.
The ease of use for these functions reflects the company's approach for Productivity In Real-time to render the right image for a better diagnosis in less time.
The MyLab Alpha can connect wirelessly with any PACS system. It also has a capacity for simultaneously using two probes. A CD or DVD burner is also onboard the portable unit.

More on the subject:
More on companies: