KIMES 2012
Notching up the superlatives
Korea's largest healthcare festival and the biggest in the fair's history confirmed the event's importance this February when the 28th Korean International Medical & Hospital Equipment Show (KIMES) proved to be an amazing show of medical technology.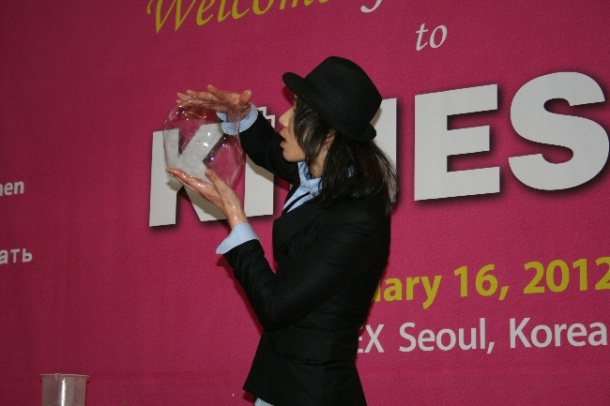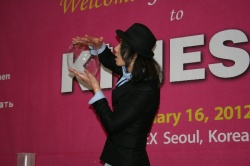 This year's event had to be scheduled a month earlier than usual, due to the Nuclear Security Summit drawing representatives from 50 leading countries to Seoul in March. Nonetheless, 1,436 international and domestic medical manufacturers were at KIMES 2012, taking the exhibitor record higher than ever. Breakdown: 458 Korean firms and 978 foreign, including the USA: 121, Japan: 75, China and Germany: 77, Taiwan: 36, Italy: 18 and England: 14 companies.
About 30,000 advanced medical devices, hospital equipment and healthcare products were exhibited for around 60,000 visitors, including 2,000 foreign buyers from 70 countries. Hosting the show, the Korea Medical Devices Industrial Cooperative Association and Korea Medical Devices Industry Association expected to make KRW 1.4 trillion from domestic consultations and $470 million from export consultations.
During KIMES more than 60 medical equipment seminars were conducted, as well as a conference on hospital/clinic management and financial technology for medical personnel.
If you need more information about KIMES please see webpage or contact Sean Shin by Email: kimes@kimes.kr .