Sponsored • Remote monitoring
It's time to look again at IN-TIME
As the world's largest cardiology congress gets underway in Munich, it's worth looking back to previous ESC sessions to see how scientific debates have evolved.
At ESC 2016, held in Rome, REM-HF investigators presented data suggesting remote monitoring in implantable cardiac devices offered no added clinical benefit. Two years on, there are new reasons to re-examine that conclusion, with a recent analysis of the IN-TIME trial suggesting the key to remote monitoring benefits might be found in workflow processes.
Published in The Lancet in 2014, the IN-TIME study is the only trial, to date, to have demonstrated a clear benefit of implant-based remote monitoring in heart failure (HF) patients – showing a more than 50% reduction in all-cause mortality – while eight other studies included in a 2015 meta-analysis, and three other recent trials, found no significant clinical benefit. However, IN-TIME was also the only implant-based remote monitoring trial using a transmission technology that sent daily updates to a central monitoring unit. By contrast, REM-HF used technology that transmitted implant data on a weekly basis. So why does IN-TIME show positive results when other remote monitoring studies don't? What is so fundamentally different in its methodology that might account for its results?
Recommended article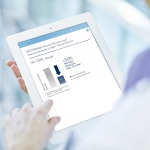 Sponsored • Defibrillator or pacemaker?
Which CRT patients can be 'downgraded' from a CRT-D device with defibrillator function to a CRT-P with just a pacemaker function? This, with two further current CRT issues – chronotropic incompetence and telemonitoring of CRT patients – featured prominently at the Europace-Cardiostim Congress in Vienna.
Multiparametric data
This is a central question in the recently published Remote Monitoring and Clinical Outcomes: Details on Information Flow and Workflow in the IN-TIME Study by Husser et al. The authors note that IN-TIME featured multiparametric data that was transmitted daily. Crucially, a workflow process was set up such that study investigators could typically contact patients less than a day after receiving an event alert and arrange any necessary follow-ups for less than a week later.
The study authors point out that, in the recent TRUECOIN meta-analy­sis, the IN-TIME approach was shown to be beneficial for patients with heart failure, since it provides early enough warning to potentially prevent deterioration in the patient's condition due to new onset atrial fibrillation, asymptomatic ventricular tachycardia, or other adverse events. It is this early appraisal – facilitated by efficient workflow processes, including multiparametric daily transmissions — that make the difference in the IN-TIME study, authors argue.
As the European cardiology community gathers for ESC 2018, it's an excellent time to re-examine existing evidence for clues we may have missed, alongside the latest breaking research. That's why it's time to look again at IN-TIME.
Source: Biotronik