Interventional radiology in the trauma unit
Traumatic injuries result in 800,00 deaths per year in Europe, making this one of the leading causes of mortality and the primary cause of death in patients aged 45 years old or younger. Depending on the type and severity of injury, usually trauma patients are treated by a team of experts from different disciplines.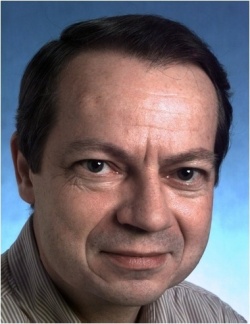 A vital – and often life saving – part in trauma patient care is played by a subspecialty, interventional radiology (IR), says Professor Poul Erik Andersen, from the Department of Radiology, Cardiovascular Section, Odense University Hospital, Denmark, which is constructing an entirely new emergency unit to provide integrated expert care.
Odense University Hospital is constructing an entirely new joint emergency unit with direct access to diagnostic (CT) and intervention rooms. Actually, at Odense there are already three intervention rooms with angiographic equipment and one 'hybrid' room equipped so that both surgical and interventional radiological procedures can be performed on the same table – but these are part of the separate radiology department. When patients hover between life and death, Prof. Andersen is convinced that trauma patients should be transported directly from Accident and Emergency (A&E) to a fully-equipped integrated/combined CT and angiography intervention unit, to enable adequate imaging and immediate trauma management in one step. It is very time consuming to move a multi-traumatised patient with tubes, drains, lines etc. from one table to another. In the future, he believes, such integrated approaches will be, at the least, specialist trauma level one centres.

Denmark has four trauma centres, in Odense, Copenhagen, Aarhus and Aalborg, from which only Odense and Copenhagen have a dedicated interventional radiological team on call day and night. The Odense A&E receives 5-10 multi-trauma cases per day.
In the trauma setting, death could be mostly due to destruction of vital tissue, blood loss, and complications from injury and treatment. Hence, haemostatic or haemodynamic stabilisation remains a cornerstone of management. Haemostasis can be achieved through three different strategies: Non-surgically, relying only on the body's own haemostatic mechanisms; surgically, by ligation or coagulation of the bleeding vessel, or interventionally by transcatheter embolisation and vascular repair.
During the last two decades, improved imaging techniques and advances in interventional radiology have led to the better selection of patients amenable to that third management approach. 'IR allows for very fast, super-selective and efficient minimally invasive treatment in emergency medicine, with very few complications,' Prof. Andersen emphasises. 'The procedures are performed with an endovascular catheter that is positioned from the artery in the groin to the target vessels, where we stop bleedings by embolisation using various embolisation materials. In cases such as acute aortic traumas, IR reduces mortality rates to 5% or less in comparison to a surgical technique, where about 50-75 % of patients die of their injuries. That's why the acceptance of IR in this field is very high among surgeons.'
The top three killer injuries relevant to IR are solid organ, pelvic and aortic injuries.
Traumatic aortic rupture is the leading cause of death within the first 15 minutes. It means that the aorta is torn or ruptured, for example as a result of blunt and penetrating injuries. 'As the largest artery in the body, the aorta is a high blood pressure circulation system, so the condition may lead to profuse blood loss and therefore can quickly result in shock and death', he explains. 'Most of the patients die on the accident scene. But, if they make it to the hospital, they have a very poor prognosis. Endovascular intervention has become the treatment of choice in those critical cases. To prevent or stop uncontrolled bleeding, the interventional radiologist chooses a stent-graft, which is inserted into the aorta to cover the rupture hole.'
Another indication for IR in a trauma unit is arterial pelvic bleeds. 'These are very difficult to handle by surgery, because they bleed very heavily during surgery and it's very difficult to find the bleeding artery. More effective is a transarterial embolisation to control the haemorrhage. However, there are anatomical limitations to IR procedures, depending on the kind and localisation of bleeding. If the bleeding comes from the veins, we cannot intervene and it won't be necessary because, as these vessels are low pressure vessels, venous bleeds are self limited.'
In solid organs such as the liver, kidneys and spleen, IR plays an important role in that embolisation can be performed super-selectively and thus preserves the non-injured organ area. By surgery, removal of the whole kidney or spleen, or resection of a large part of the liver is often necessary during the operation.
Over the years, IR has completely altered trauma patient management and is a daily help in significantly decreasing morbidity and mortality rates.