Sponsored • Radiology collaboration
Improved workflow and a touch of Disney magic
Daniela Zimmermann reports on how innovations unveiled by Philips during ECR 2021 will improve workflow, and bring the world of Disney to the imaging suite.
Improving workflow is one of the major challenges that radiology departments face. The need to be more efficient, deliver timely and effective patient care, and keep an eye on costs are all factors that seem to be ever-present in the modern imaging department. With the added demands of the coronavirus pandemic as radiology departments continue to play a critical role in the fight against Covid-19, approaches that can improve workflow are of paramount importance. In response, Philips has unveiled a range of advances designed to help radiology departments shoulder this burden and manage those increased workflow demands.
AI solutions for workflow
There are a number of innovations and integrated informatics solutions to drive workflow that are under the spotlight at ECR 2021. These include an expanded Workflow Suite featuring AI-enabled solutions to streamline workflows across the entire imaging enterprise; and workflow integration and automation to help improve efficiency and clinical confidence for earlier and more definitive diagnosis and minimally invasive treatment.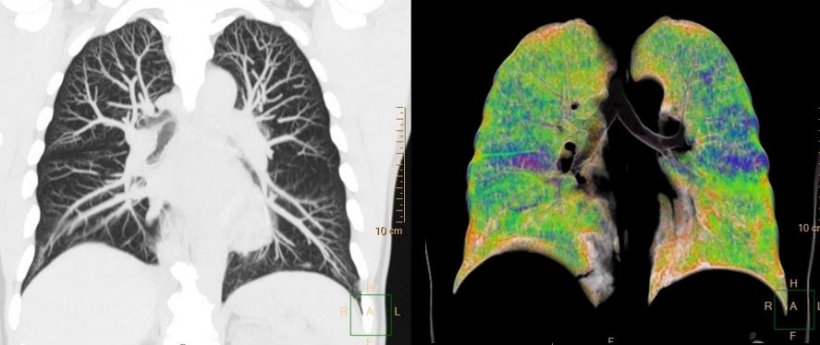 The enhanced diagnostic and interventional solutions within the expanded Workflow Suite include systems to better connect data, technology and people across the imaging enterprise and are designed to help reduce variability and staff workload, increase productivity, and enhance the patient experience.
The rapid increase in radiology exams, and the subsequent acquired health data, has put radiology departments under greater pressure over the last 12 months. That has been underlined by the coronavirus pandemic with radiology departments having to continue to deliver services and exams for patients with conditions such as cancer or heart disease, while supporting Covid-19 patients.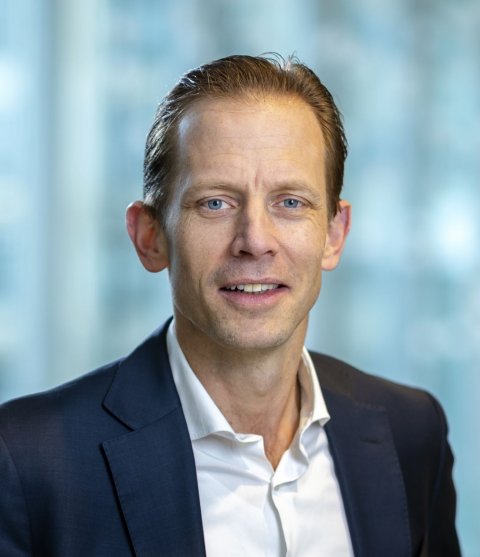 Kees Wesdorp, Chief Business Leader, Precision Diagnosis, at Philips, explained that by combining the power of imaging with insights from integrated diagnostics and AI, diagnostic studies can be delivered effectively and as needed in a way that optimizes workflows to support "staff efficiency, operational excellence, and continuous performance improvement. Philips radiology workflow solutions are integrating complex data and analytics capabilities to inform timely, contextual diagnostic decision-making to guide caregivers and patients through more precise, personalized care pathways for better patient outcomes," he said, "This is the real promise of precision diagnosis."
New technologies
ECR 2021 sees Philips debut new technologies within its vendor-agnostic Radiology Workflow Suite. These include:
Precise Suite with AI for the Philips Incisive CT, which combines advances in AI reconstruction techniques and camera-based workflow, for motion-free cardiac scans and interventional procedures:
Collaboration Live for Ultrasound, providing real-time remote access to streamline communication and real-time support
Philips Engage, a remote patient management digital solution providing a clear overview of the patient's available health information
Clinical Pathways for Lung and Prostate Cancer, integrated oncology, pathology and genomics solutions enable end-to-end oncology care.
New collaborations
Among further innovations, is the Philips Radiology Operations Command Center - the industry's first vendor-agnostic, multi-modality radiology virtual imaging command center to enable real-time, remote collaboration between technologists, radiologists and imaging operations teams across multiple sites via private, secure telepresence capabilities.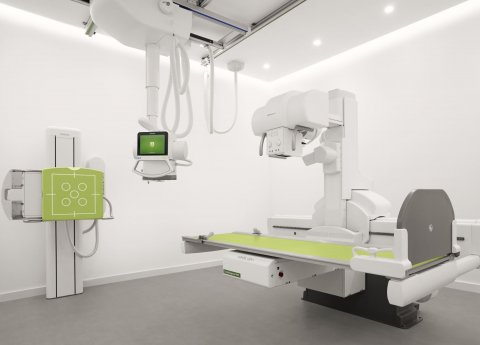 Philips is also collaborating with AI software company Lunit to enhance productivity and clinical confidence in diagnostic X-ray and will incorporate Lunit Insight CXR, a suite of AI algorithms for the analysis of lung diseases in chest X-ray images. Lunit's Insight CXR lung detection suite accurately detects 10 of the most common findings in a chest X-ray, supports tuberculosis screening, and has shown clinical efficiency for detecting pneumonia, which can be an initial indication of Covid-19.
Meanwhile, Philips' Digital Radiography and Fluoroscopy system (CombiDiagnost R90), a remote-controlled fluoroscopy system in combination with high-end digital radiography, has received 510(k) clearance from the US Food and Drug Administration.
Disney magic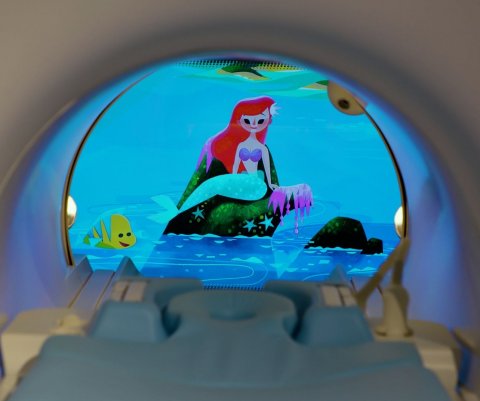 And in a unique step, Philips and the Walt Disney Company is collaborating in a clinical research study focused on improving the experience of children undergoing MR examinations. The pilot program aims to help reduce fear and anxiety to improve the child patient experience during MRI medical exams. The study will explore the effects and use of Disney characters as part of Philips Ambient Experience solution, which integrates architecture, design and enabling technologies, such as dynamic lighting, video projections and sound, to allow patients and staff to personalize their environment to create a relaxing atmosphere.
Starting at six hospitals in Europe this summer, this is the first time Disney has taken part in a clinical research collaboration project of this kind. Under the project, to be completed later this year, Philips Ambient Experience will render six pieces of a stylistic version of original Disney animation to reduce fear and anxiety often felt by a child in the MRI process.
Ambient Experience
With this pilot study, we will investigate the impact of Philips Ambient Experience with Disney's specially developed themes to empower children with a positive experience to help them throughout the medical procedure

Kees Wesdorp
The storytelling features characters like Mickey Mouse, Ariel, Spiderman, Yoda and others, coming together in a diagnostic setting with the goal of the research pilot to help alleviate children's anxiety, create bonds and improve the staff's ability to carry out their tasks in MRI scanning rooms. Wesdorp said: "With this pilot study, we will investigate the impact of Philips Ambient Experience with Disney's specially developed themes to empower children with a positive experience to help them throughout the medical procedure."
It comes as Philips announces the 2000th installation of its Ambient Experience solution, at the bdz – Bilddiagnostisches Zentrum Münster in Germany, as an integral part of the diagnostic center's newly-equipped radiology suite. A recent survey among users revealed that the solution helps decrease patient tension and fear and induce patient calmness and cooperation during exams.
For more information on Philips' new portfolio of diagnostic and interventional solutions and AI-enabled applications to enhance radiology workflows at ECR 2021, visit www.philips.com/ecr and follow @PhilipsLiveFrom for updates throughout the event.
Profile:
Kees Wesdorp leads Philips' Precision Diagnosis business cluster, which brings together connected diagnostic systems and integrated diagnostic insights - including imaging, monitoring, laboratory, genomics and longitudinal data - to enable a clear care pathway with predictable outcomes for every patient. Kees is also a member of the Royal Philips Executive Committee and jointly responsible for Diagnosis & Treatment.
More on the subject:
More on companies: