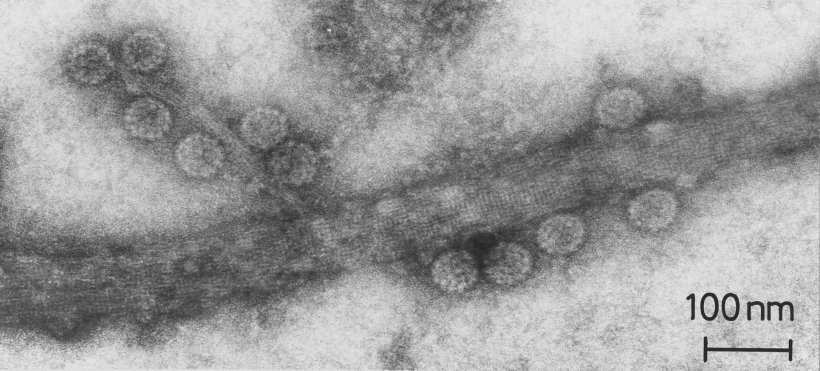 Source: Hans R. Gelderblom (2009)/RKI
News • Human papillomavirus
HPV vaccination could dramatically reduce head and neck cancers
Vaccinating schoolboys against the potentially deadly human papillomavirus (HPV) could dramatically reduce head and neck cancers in men, according to research involving the University of Strathclyde.
The two-year project studied 235 patients in Scotland with head and neck cancer and found that 78% of people with head and neck cancers were men, while HPV was present in 60% of the cancers. This means the vaccine may reduce some of these cancers in the long term in Scotland. The study also discovered that head and neck cancers are disproportionately experienced by people from deprived backgrounds. The findings have emerged ahead of the Scottish Government's planned introduction of routine HPV vaccines for boys. The study has been published in the journal Clinical Oncology.
Recommended article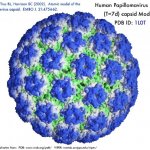 News • Throat cancer
An international group of researchers has found that antibodies to the human papilloma virus type 16 (HPV16) develop in the body between six to 40 years prior to a clinical diagnosis of throat cancer, and their presence indicates a strong increased risk of the disease.
Dr Jiafeng Pan, of Strathclyde's Department of Mathematics and Statistics, was a partner in the study. She said: "In the study we found that in those cancers where HPV was present, HPV 16 was the dominant type, which indicates the significant potential of prophylactic immunisation to reduce the incidence of this disease in the future."
Head and neck cancer has been increasing over last 25 years, particularly amongst men. In 1994, there were 100 cases in Scotland but by 2015 the numbers had risen more than threefold to 350.
The research was led at Sussex Cancer Centre and also involved Glasgow Caledonian University, the University of Glasgow, Health Protection Scotland, NHS Greater Glasgow and Clyde and the Scottish HPV Reference Laboratory.
Another study involving Strathclyde, published earlier this year, found that the vaccine against HPV had almost wiped out cervical pre-cancer, with a reduction of nearly 90% in the cancer-causing virus since the treatment was brought into Scottish schools a decade ago.
Source: University of Strathclyde