How to afford state-of-the-art technology — and not go bust!
When Philips Healthcare looked at today's crucial cost containment challenges that hospitals face, we decided to support them by taking more operational responsibility and sharing some of their business risks. As a result, we don't just ask "Which technology would you like to buy?"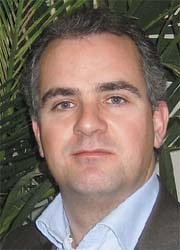 We look at underlying challenges, such as 'How can we optimise the total cost of ownership and workflow for this disease?' and 'Which partnership models can help us to meet this need?' We're trying to understand the business issues of our customers by listening to them to find out what they really need. And what they need is not just money, but also more flexible, predictable, customised and reliable solution.
In our Pay per Use model, for example, we offer to share the risk associated with patient examinations or patient volume with our customers. In this case, Philips offers a new financing approach, for example, for a CT device, built on success-oriented financing. In practice this means that if a radiologist examines fewer patients than planned, they pay less. If they perform very well and examine more patients than planned then we also share in those productivity gains.
Pay per Use models are currently popular in Germany, whereas in the UK our customers ask for financing in the context of public-private partnerships. Our solutions vary depending on the scope of the partnership. Sometimes construction work is required, such as a completely new hospital wing or radiology room, and sometimes other operational activities are involved, which the hospital likes to outsource. We do not perform all those tasks – we work with the appropriate partners, in a consortium. Philips Healthcare takes care of the technology – our core business – and our partners contribute other skills. In some cases, we handle everything from air conditioning to medical instruments and lighting systems. The duration of these contracts can vary: In the UK our partners enter into contracts for 10, 15 or 25 years, whereas in Italy they look for short-term agreements for six or seven years.
The Technology Leap Lease or Managed Service solution: As well as providing financing, Philips can also include a commitment to keep the technology up-to-date over a fixed period. Thus, when a customer signs a Technology Leap Lease for six years we can include fixed upgrades, or options for replacements, for predefined budgets. On a larger scale Philips can also provide a managed service for longer terms when the company provides multiple systems; as technology progresses it will upgrade and replace the systems within the agreed budget. In this way Philips ensures that the customer is always working with state-of-the-art technology over a defined period, for a pre-agreed budget. In such partnerships we typically also agree on the performance levels of the systems, such as uptime and response times.
In addition to these financing and service approaches it is important for Philips to provide customers with a 'full scope' of technology solutions. That's why we established Philips' turn-key solutions. The company acts as a main contractor and integrator for all technologies when a hospital is planning a new wing or modernisation of an existing facility. As an integrator, the company plans and evaluates the purchase of all medical devices, from beds to lamps. The company takes care of the programme management, specifications, procurement, project management, installation, testing, and point-of-care management – all for a fixed price.
Responding to these new demands requires flexibility. Approaches as well as technologies and performances change over time, therefore, we also have to design our contracts with the utmost flexibility and on a good working relation – for the benefit of Philips customers and our partners. Long term partnerships need to be predictable for customers from a performance and financial point of view. This is what Philips provides: flexible, predictable, customised and reliable solutions.


CV: Eric-Jan Rutten was Business Development Manager at Oldelft/Delft Instruments before gaining his Masters Degree in Business Administration at Rijks University Groningen in 1997. That same year, he was appointed by Philips Medical Systems as the company's Commercial Manager for the Netherlands region. Four years later he became its Business Development Manager for the EMEA region, for which he became Director of Financial Services in 2003. In 2006, he began his present role as General Manager of Professional Healthcare Solutions, Philips Healthcare International, in Eindhoven, the Netherlands.
More on the subject:
More on companies: