Article • Game elements
Gamification in diabetes care
The number of gamified mobile applications is rising rapidly—especially in healthcare. Gamified apps or devices are used in many fields, from mental health therapy to stroke rehab to managing metabolic conditions. This article illustrates how gamification is employed in diabetes care.
Report: Sascha Keutel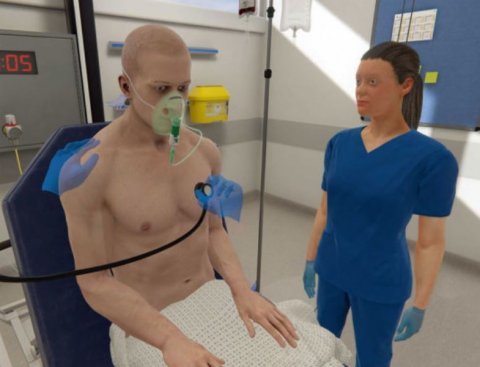 Gamification involves applying game elements, design techniques and mechanics to a non-game activity or environment. The intention behind a game is to educate the players and motivate them to grow personal skills and adjust behavior. Game play focuses our attention, engages audiences, compels people to obtain more effective skills and makes otherwise mundane tasks more entertaining.
To achieve these goals, many applications use progress bars to measure success, share progress and offer rewards to the user – encouraging them to maintain self-motivation. In healthcare, gamification is applied mainly in health and wellness apps related to prevention, diagnostics and therapy of diseases, chronic condition management or lifestyle modification. It is also used in medical education or training – either through apps or simulations, e.g. in virtual reality.
Increased activity through fitness tracking
Chronic conditions require regular testing and monitoring, but many people find it troublesome to adhere to schedules and gather complete and correct data. In diabetes care, gamification elements are used to track measurements of blood glucose, insulin and food intake and to give feedback based on those entries.
"Gamification is commonly used in wellness programs and smartphone apps, but often it is not designed to incorporate insights on how people behave and have not been well tested over longer periods," said Dr Mitesh Patel, director of Penn Medicine's Nudge Unit. In his study, published in JAMA Network, Patel and collaborators examined the effectiveness of gamification in increasing physical activity and weight loss among adults with uncontrolled type 2 diabetes.
"In this one-year trial, we found that gamification worked best to increase activity levels when it was designed using behavioral insights to encourage either competition with others or support from a family member or friend," Patel said. "This is encouraging and suggests that these interventions could be an effective way to build a lasting, new exercise habit for this population."
Virtual reality training for doctors
In 2019, the NHS England Diabetes Team partnered with Oxford Medical Simulation to design virtual reality training scenarios for physicians to improve the understanding and management of diabetic emergencies in hospitals. They were successfully trialed with emergency department physicians and found to improve clinician confidence and competence managing patients with type 1 diabetes.
Because of the need for socially distanced training during COVID-19 and the demonstrated efficiency and effectiveness of VR training the scenarios were released in 2020 free of charge across the NHS. This initiative is designed to improve training, optimize patient care and ultimately save the lives of people with diabetes.
Self-management
In 2012, the Austrian company mySugr GmbH launched the first version of its app. It offered its users gamified solutions for diabetes management. mySugr became one of the leading mobile diabetes platforms in the market when Roche Diabetes Care acquired the company in 2017. mySugr remains a separate legal entity with an open platform for all diabetes devices and services.
The app helps the patients to manage their insulin intake and to take control of their diabetes every day. Users can automatically upload blood glucose data from their preferred device into the mySugr logbook app and share these standardized reports with healthcare professionals and caregivers.
Platform-as-a-Service
Ayogo Health, Inc has designed a customizable Platform-as-a-Service that enables organizations to build, scale and deploy patient-centric applications. The organization using the Empower platform can add virtual coaching, mini-games, and social features to help adult patients with type 2 diabetes adhere to their care plans. The platform employs peer-support and reciprocity through social gameplay to motivate action and sustain repeat engagement. The players are awarded points and badges for completing activities, can share tips and participate in on-topic discussions.
Digital twin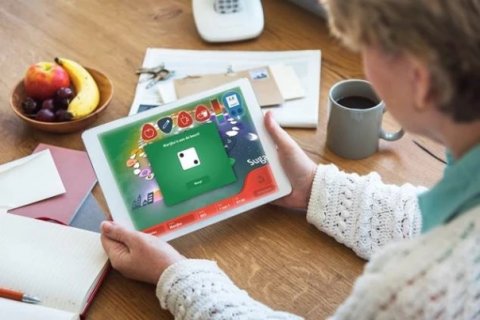 In the DiaGame project, scientists at the Eindhoven University of Technology are developing a serious game for the self-education of diabetics. The project applies data learning and biomedical simulations to the existing diabetes gaming platform SugarVita.
In order to personalize the game, the researchers integrate personal data collected from health-related smartphone apps (GameBus) into the platform. This digital twin, together with subject-gathered health data, makes the game a realistic representation of the player's condition.
At the core of the game is the Eindhoven Diabetes Education Simulator (eDES), a scientifically validated computational model of glucose metabolism and physiology. eDES provides players with an educational, evidence-based, individualized simulator they can use to practice the most important influences on their glucose levels. If they achieve certain goals such as keeping their blood glucose within the safe boundaries, they move to the next, more difficult level.
Digital coaches
In 2014, AstraZeneca launched Fit2Me, a multi-platform lifestyle support program that allows patients with type 2 diabetes to create a personalized care plan. The program focuses on four key areas–food, activity, support team and treatment support. Using an interactive gaming platform to design and implement those plans, people make meal and exercise choices to fit their preferences. "We launched Fit2Me with the understanding that type 2 diabetes is a multi-faceted, progressive disease that requires customized approaches to treatment management," said Topher Brooke, former vice president, U.S. Diabetes, AstraZeneca.
Games for kids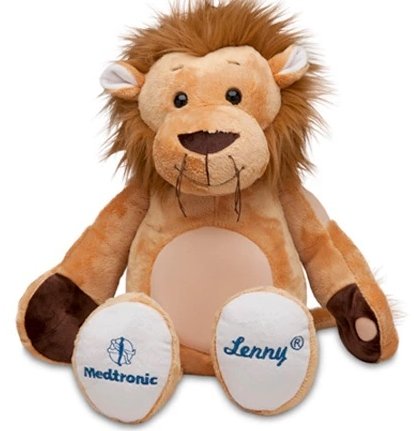 Thousands of children are diagnosed with diabetes every year, and the concept of gamification makes health apps targeting children more attractive. Medtronic's Lenny the Lion is an ambassador for children's diabetes education. Lenny helps children to learn about diabetes, how to live with it and how to talk to other people about their disease.
Games such as Jerry the Bear, Diapets or GlucoZor World seek to educate children about diabetes by taking care of the application's character–which also gives them hands-on experience with diabetes management.
Gaming for better health
Gamification is not the cure-all for all problems associated with diabetes, but it can help to create greater awareness and knowledge about disease management, improve patient experience and health outcomes, and reduce treatment costs.
To keep the motivation up, gamification systems should apply strategies that are similar to those that make video and mobile games addictive: incorporate increasing levels of difficulty, multiple long- and short-term goals, and many types of challenges and awards. In case of diabetic care this might entail completing an exercise routine one month and learning about healthy diets and cooking healthy meals another month.